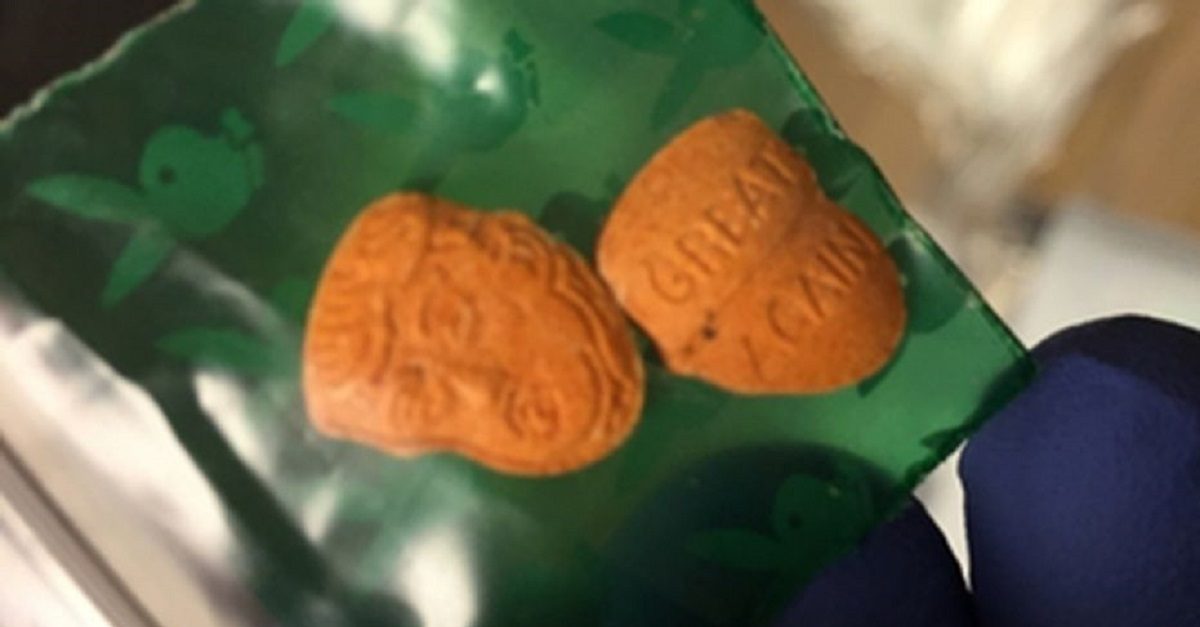 Police investigating alleged drug traffickers in Indiana found some unusual pills in a recent raid. Among various other drugs, the Indiana State Police said they found ecstasy tablets in the shape of President Donald Trump's head, with the slogan "Great Again" on the back.
As seen in photos released by the police, the pills were also orange in color, not far off from the president's tanned skin tone.
The presidential pills were recovered as part of the state police's "Operation Blue Anvil," which took place at the end of June, and was aimed at catching catch people using the state's roads to distribute controlled substances. The operation resulted in 129 arrests in northern Indiana and 272 charges, police said.
Indiana State Police Sgt. Dan Prus said that the results should be a deterrent for others who might consider dealing drugs in the state.
"The patrols should also serve as a warning that police officers will utilize all of the resources at their disposal to catch and arrest the few who transport illegal drugs," Prus said.
Cops said that besides ecstasy, officers found cocaine, heroin, LSD, and marijuana, as well as other drugs.
Oddly enough, this isn't the first time that authorities have found drugs shaped like the 45th president of the United States. Even stranger, thousands of similarly shaped pills were said to have been found in Germany of all places back in the summer of 2017 when officers were checking the car of a 51-year-old man and his teenage son.
[Image via Indiana State Police]
Have a tip we should know? [email protected]