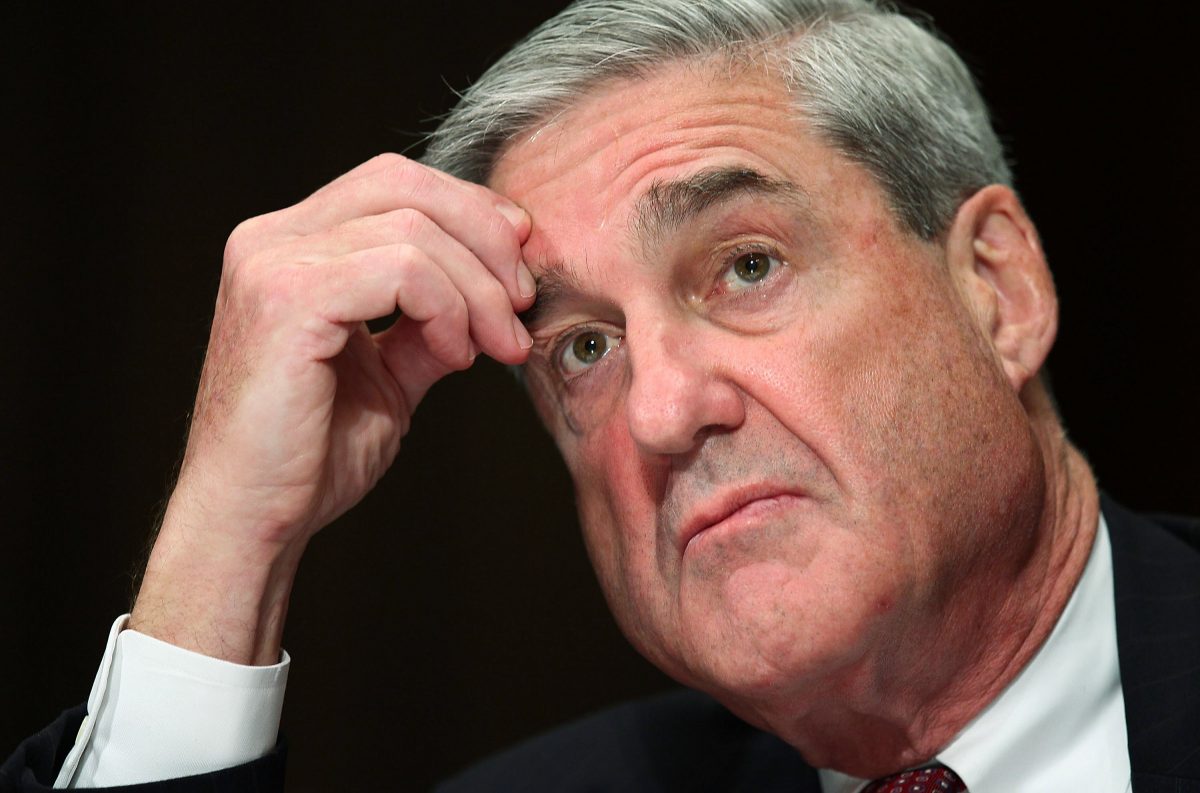 One of the Russian companies indicted by Robert Mueller has called the special counsel's bluff and is challenging Mueller's accusations in an attempt to force the release of not-yet-public information.
Issued on February 16, Mueller's 37-page indictment named 13 people and three organizations as co-conspirators in a wide-ranging scheme "to interfere with the U.S. political system, including the 2016 presidential election," by way of engaging in nefarious "information warfare" through social media.
One of those named companies is Concord Management and Consulting LLC. Page six of Mueller's February indictment alleged that Concord Management has received "various Russian government contracts" but stopped short of detailing or otherwise explicitly mentioning those contracts.
The indictment also claims Concord Management was the "primary source of funding for [Russian] interference operations." The document goes on to accuse the company of concealing their alleged troll-funding efforts by intentionally and erroneously labeling those funds "as payments related to software support and development."
Now, it appears Concord Management is forcefully pushing back. Bloomberg News described the firm's tactics as "hardball" due to the thorough and pointed nature of their questions. Politico even suggested that Concord Management's aggressive lawyering could result in an "embarrassing dismissal."
On Friday, Mueller's team revealed that attorneys for the company had made numerous discovery requests. Those requests were aimed at nonpublic details about the government's case and underlying investigation. Mueller's prosecutors were apparently caught off-guard by those requests–it's been widely assumed that no one named in the February indictment would even bother to respond to the accusations, much less fight back against them and force Mueller's team to reveal what they know.
Concord Management's attorneys of record are Eric Dubelier and Kate Seikaly. On April 11, Dubelier and Seikaly filed their initial notice of appearance in the case United States v. Internet Research Agency LLC et al. This appearance was immediately supplemented with over a dozen discovery requests and a pleading for answers to 51 factual claims made by Mueller stylized as a Bill of Particulars.
Mueller rubbished those requests in a Friday court filing. Government attorneys Jeannie Rhee, Rush Atkinson and Ryan Dickey wrote:
Until the Court has an opportunity to determine if Concord was properly served, it would be inadvisable to conduct an initial appearance and arraignment at which important rights will be communicated and a plea entertained. That is especially true in the context of this case, which involves a foreign corporate defendant, controlled by another, individual foreign defendant, that has already demanded production of sensitive intelligence gathering, national security, and foreign affairs information.
Specifically, Mueller's attorneys asked Trump-appointed Judge Dabney Friedrich to delay Concord Management's formal arraignment scheduled for next week. Concord Management's extensive April requests–and Mueller's pleadings complaining about those requests–are contained in Mueller's Friday filing (available here.)
[image via Alex Wong/Getty Images]
Follow Colin Kalmbacher on Twitter: @colinkalmbacher
Have a tip we should know? [email protected]