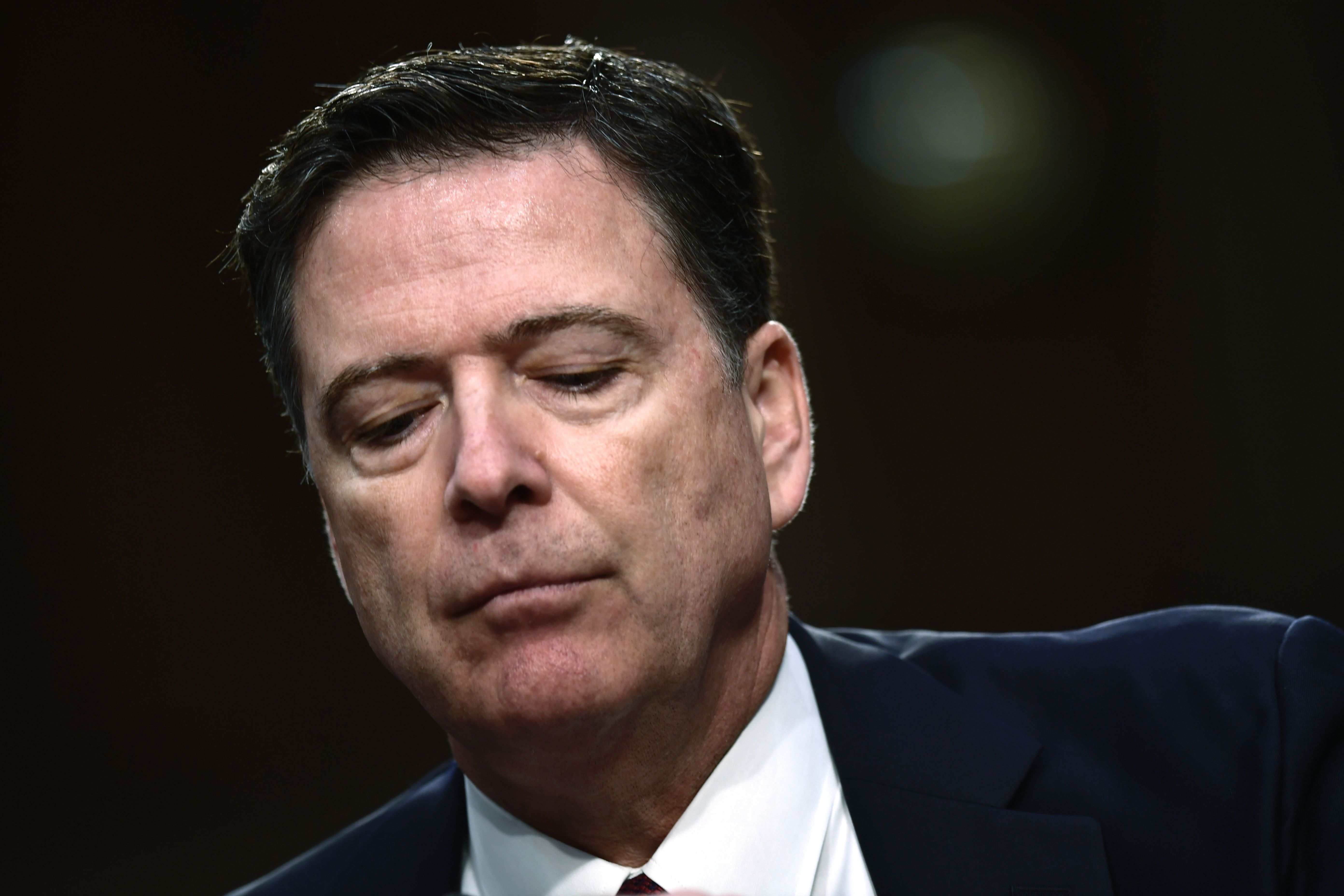 Two of James Comey's most loyal confidantes and supporters within the Federal Bureau of Investigation (FBI) are no longer working with the law enforcement agency as of Friday.
Out at the bureau are two high-profile attorneys: James Baker and Lisa Page.
The FBI's former general counsel, Baker was reassigned in mid-December 2017 after FBI Director Chris Wray brought in his own team of top advisors as part of a staffing shake-up. Baker's ouster was long-expected and non-controversial–though some reports tied Baker to reporter David Corn, who broke the Steele dossier story. Corn later denied Baker was his source. Baker leaves under the cloud of a Justice Department investigation into his alleged leaking but he has not been charged with any wrongdoing.
A longtime friend and confidant of Comey, Baker's departure is likely to raise at least a few eyebrows. In comments to the New York Times, Baker said he will be joining the Brookings Institution–a centrist think tank largely funded by the Al Thani dictatorship which rules over the tiny Gulf state of Qatar. Baker will be writing for Brookings' Lawfare blog, a hawkish, doctrinaire and establishment national security blog administered by Comey's friend Benjamin Wittes.
Page's ouster is likely to provoke even more speculation.
Over the past few months, Page has found herself an unlikely source of conservative outrage. A series of text messages between Page and FBI Agent Peter Strzok revealed deep antipathy toward Donald Trump as well as some pointed criticism of Hillary Clinton and others during the 2016 general election. The Page-Strzok correspondence was heavily cited by conservatives as proof-positive evidence of FBI bias against Trump. (Strzok, at one point, was the FBI agent in charge of the Russia investigation.)
It's presently unclear where Page is going to land next. Though, according to Politico, an anonymous source "close to her" says she already has a new job lined up, too.
Baker and Page worked closely with Comey during his time as FBI director–including during investigations into Clinton's private email server and the FBI's own prior investigation into possible collusion between the Trump 2016 campaign and Russia. Baker notably cautioned Comey against publicly declaring that Trump was not a target of the Russiagate investigation. Baker apparently believed such a statement would have been premature due to the president's likely ties to Moscow. Page was also a close adviser to former deputy director Andrew McCabe.
After the FBI confirmed Baker's departure, Comey tweeted out a statement supportive of his old friend. He wrote, "A great public servant retired from the FBI today. Jim Baker's integrity and commitment to the rule of law have benefitted our country through 5 presidents, of both parties. We are fortunate he and so many others choose to devote their lives to justice."
Comey has yet to publicly comment on Page's departure.
[image via BRENDAN SMIALOWSKI/AFP/Getty Images]
Have a tip we should know? [email protected]