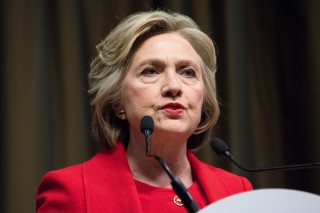 The chairman of the House Oversight and Government Reform Committee, Republican Jason Chaffetz of Utah, sent a letter to U.S. Attorney for Washington, D.C. Channing Phillips, requesting that he investigate Hillary Clinton for potential destruction of evidence. This was based on information disclosed by the FBI that a tech firm that Clinton hired to manage her private server deleted thousands of emails.
In the letter, Chaffetz said that "the Committee has identified a sequence of events that may amount to obstruction of justice and destruction of evidence by Secretary Clinton and her employees and contractors." The letter goes on to request that the Department of Justice "investigate and determine whether Secretary Clinton or her employees and contractors violated statutes that prohibit destruction of records, obstruction of congressional inquiries and concealment or cover up of evidence material to a congressional investigation."
Chaffetz also sent a letter to the tech firm, Platte River Networks, saying that one of their engineers may have violated federal law by deleting emails that were ordered to be preserved during an inquiry of the 2012 attack in Benghazi. The letter demanded more information about the company's interactions with Clinton's attorneys, and whether they were instructed to delete the emails. Chaffetz referred to the FBI report, saying that the engineer knew that emails that there were orders and a Congressional subpoena covering documents that he deleted. He also said that the engineer refused to answer questions about a conference call between the engineer and Clinton's attorneys.
Chaffetz told the Associated Press, "The bottom line is these documents were destroyed and they were records under subpoena," adding, "Secretary Clinton has fought this every step of the way. The election should not slow down this probe."
Clinton and aide Cheryl Mills had told the FBI that they knew nothing about the deletions, and Clinton campaign spokesman Brian Fallon said, "This is yet another example of the congressman abusing his office by wasting further taxpayer resources on partisan attacks."
[Image via Evan El-Amin/Shutterstock]
Have a tip we should know? [email protected]