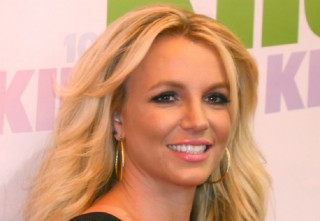 In Touch magazine notified Britney Spears' people that they intend to publish a story about her behaving erratically at the recent MTV Video Music Awards, but Spears' lawyer says it's made up.
TMZ reported that the pop star's attorney sent a letter in response to the planned report that Spears was "talking and laughing to herself and using a British accent" while backstage at the event. The magazine reportedly said they will be running the story, which the singer's attorney said is "utterly false, highly defamatory and completely offensive to Ms. Spears."
In Touch did not respond to the TMZ's request for comment, but sources close to Spears said that she will sue the publication if they run the story, and that she's sick of fabricated reports.
Have a tip we should know? [email protected]