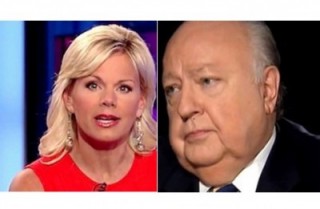 21st Century Fox and former Fox News anchor Gretchen Carlson have reached a settlement over her claims of sexual harassment by the network's ex-CEO, Roger Ailes. The agreement is reportedly for $20 million, according to a Vanity Fair report.
This comes after a months-long internal investigation of sexual harassment at Fox News. During the probe, other women came forward describing treatment that they faced from Ailes, who was removed from office amid the controversy. Sources say that Fox has also reached settlement agreements with two other women.
21st Century Fox has formally apologized to Carlson and announced that they have reached a settlement. They did not commented on the amount. Fox said in a statement:
"21st Century Fox is pleased to announce that it has settled Gretchen Carlson's lawsuit. During her tenure
at Fox News, Gretchen exhibited the highest standards of journalism and professionalism. She developed a
loyal audience and was a daily source of information for many Americans. We are proud that she was part
of the Fox News team. We sincerely regret and apologize for the fact that Gretchen was not treated with the
respect and dignity that she and all of our colleagues deserve."
Carlson also issued a statement, saying:
I am gratified that 21st Century Fox took decisive action after I filed my Complaint. I'm ready to move on to
the next chapter of my life in which I will redouble my efforts to empower women in the workplace. I want to
thank all the brave women who came forward to tell their own stories and the many people across the
country who embraced and supported me in their #StandWithGretchen. All women deserve a dignified and
respectful workplace in which talent, hard work and loyalty are recognized, revered and rewarded.
According to New York Magazine's Gabe Sherman, sources say that Ailes will be paying a portion of the settlement.
Sources close to the negotiations say Ailes is personally paying for a portion of Carlson's $20 million settlement

— Gabriel Sherman (@gabrielsherman) September 6, 2016
LawNewz.com will update this story as it deveolps.
Have a tip we should know? [email protected]