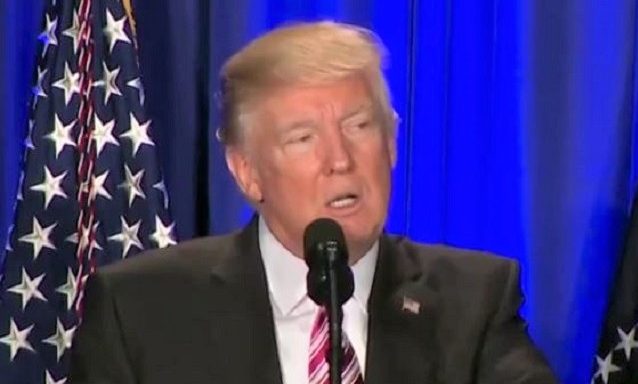 The Trump administration has given instructions to employees at numerous federal agencies to limit communication, including, in some cases, with members of Congress. Not surprisingly, members of Congress aren't too pleased with it, and two Representatives say that this "gag order" is illegal.
Rep. Elijah Cummings and Rep. Frank Pallone wrote a letter to the White House Counsel arguing that the administration's clamping down on agency communication "violate[s] a host of federal laws." The Congressmen say that the administration is breaking the 2012 Whistleblower Protection Enhancement Act by not making it clear in the gag orders that communicating with Congress and Inspectors General are allowed. They also say that enforcing any order or agreement that doesn't have the mandatory whistleblower protection statement violates the Consolidated Appropriations Act of 2016.
The Representatives also say that the same Consolidated Appropriations Act prohibits paying the salary of any federal employee or officer who prohibits, prevents, or attempts to prohibit or prevent another federal employee or officer  from speaking to Congress about anything related to their job. They also cite a 1912 statute which says:
The right of employees, individually or collectively, to petition Congress or a Member of Congress, or to furnish information to either House of Congress, or to a committee or Member thereof, may not be interfered with or denied.
Cummings and Pallone quoted an Inauguration Day memo from the Acting Secretary of the Department of Health and Human Services to Department employees instructed that "No correspondence to public officials (e.g. Members of Congress, Governors) or containing interpretations or statements of Department regulations or policy, unless specifically authorized by me or my designee, shall be sent between now and February 3." The Congressmen argue that this "appears to violate all of these laws, and it creates the impression that the Trump administration intends to muzzle whistleblowers."
The letter asks that the administration rescind any orders that break these laws, and for the President to make a statement announcing that all federal employees are allowed to speak with Congress, and that the "Administraion will not silence or retaliate against whistleblowers."
Have a tip we should know? [email protected]