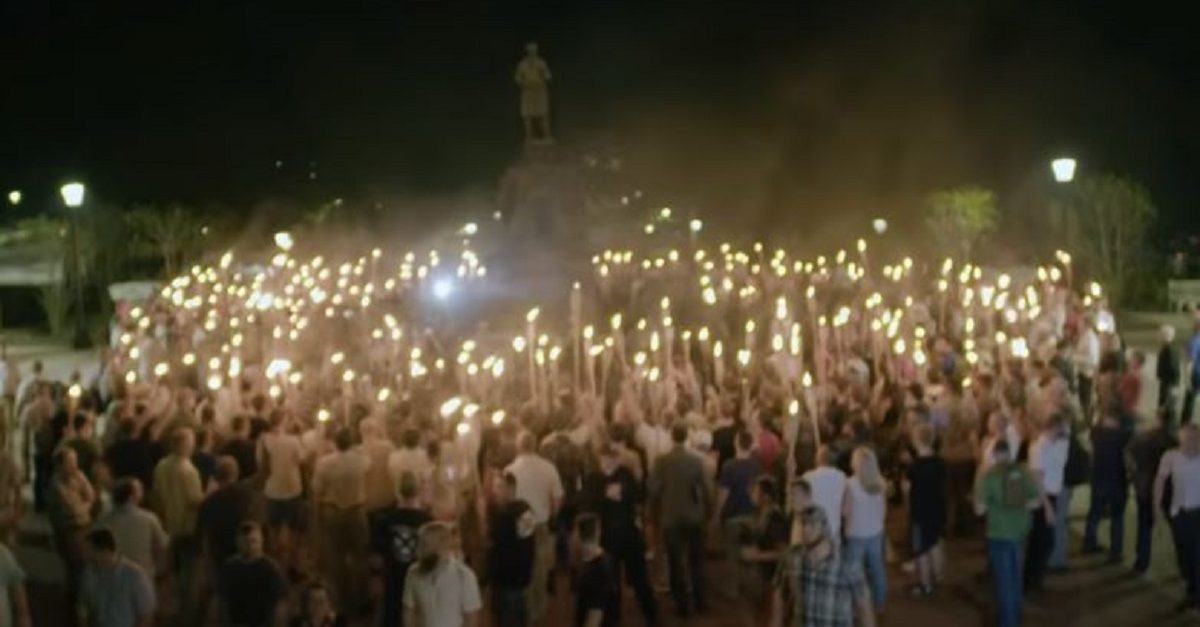 Hearings begin Friday in the lawsuit against the organizers and some participants of the 'Unite The Right' rally, the white supremacist and alt-right led Charlottesville protest where 32-year-old Heather Heyer was killed by a car that plowed into a crowd counterprotesters. The suit, filed in October and amended in January, was brought by ten people who claim they suffered physical injuries and/or emotional trauma as a result of the of the events in Charlottesville on August 11 and 12. They claim that the organizers and participants of the rally purposefully "conspired to plan, promote, and carry out the violent events in Charlottesville."
According to the complaint, the defendants conspired to commit battery, assault, acts of violence, and intimidation, violating the Civil Rights Act of 1866, the KKK Act of 1871, and other Virginia laws. With 26 defendants being named in this lawsuit, from groups like the Ku Klux Klan and National Socialist Movement, to prominent members of the white nationalist movement such as Richard Spencer, and Jason Kessler, the case is one of the more comprehensive forms of action taken against white supremacist groups in recent years.
The case, which is being funded by Integrity First for America, is off to a good start. According to ThinkProgress, Robbie Kaplan, one of the leading attorneys who discussed the case said, "The judge spent a long time reviewing the papers — he had read up, he was engaged, he was paying attention, he asked intelligent, smart questions that got to a lot of the core issues,". This seems to read positively for the plaintiffs and Kaplan, who also said "When you're litigating a big case like this, that's exactly what you want from a judge, and that's exactly what we got today in court."
As for evidence, the court is mainly focusing on communications, such as emails and texts, between the defendants to show that the violence at Charlottesville was premeditated and purposeful.
"They were talking about weaponry, violence, running over protesters, what are the best brands of mace,…This was not some loving, peaceful flower-in.", said Karen Dunn, Kaplan's co-counsel. She continued, noting "they were talking specifically about how [they] make this appear as if it's self-defense." The topics the white supremacists discussed before the rally included "how to make their weapons not seem like weapons for offense, but be weapons for defense," Dunn said.
Despite the repeated calls for dismissal from white supremacist groups and alt-right supporters, these facts and arguments are pushing the case closer and closer to trial. "This is really just the tip of the iceberg," Dunn said.
[Image via HBO screengrab]
Have a tip we should know? [email protected]