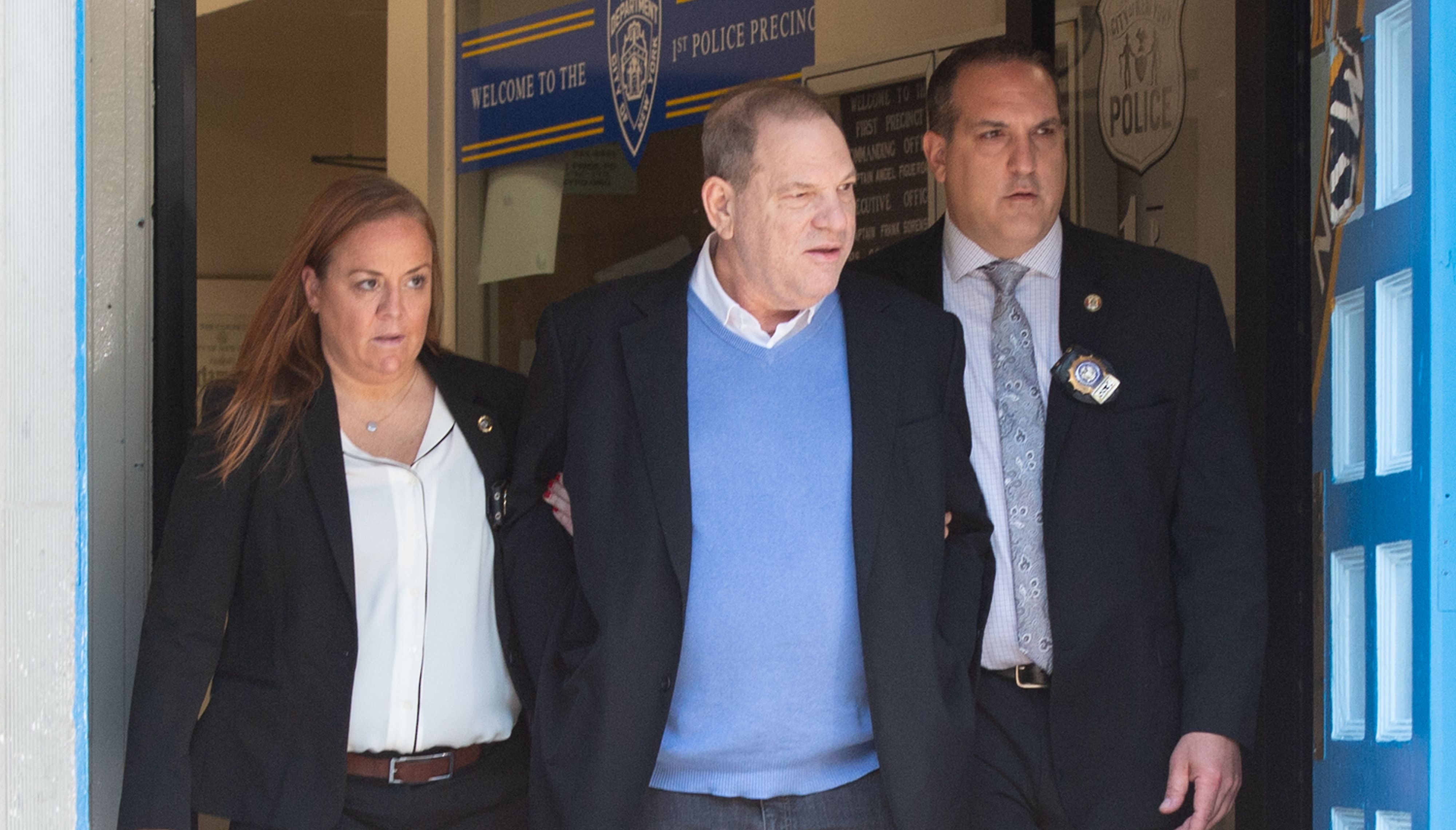 Harvey Weinstein was arrested on Friday morning and charged with sex crimes. More charges could be coming, but a few people are saying he got special treatment due to his status as a rich celebrity film producer:
So Harvey Weinstein gets to surrender to NYPD one day & be seen in court first thing the following morning?

Talk about special treatment. pic.twitter.com/BXr5y5zgej

— STOCK MONSTER 🇺🇸 (@StockMonsterUSA) May 25, 2018
@Varneyco Tell me that celebrities don't get special treatment, H. Weinstein was: arrested & arranged within 1 hour. The average person could spend DAYS before seeing a judge for bail. So, this proves that Money talks and BS walks… BS took a big walk today, what a turd SAD!!

— Louis R Lanham (@AFMedic902X0) May 25, 2018
Poor NYCers accused of rape and other sevually related crimes, do not get bail, ankle monitors, or have it announced even before arraignment. Weinstein's treatment is so special, he goes to building of NYPD commisioner, is surrounded by white shirts. Never sees a second in jail.

— Theuresa Maven (@theuresamaven) May 25, 2018
Those people are mostly wrong, and here is why.
As I pointed out last night, New York criminal procedure law allows prosecutors to haul defendants to court via several different paths. After charges are filed, a defendant must be arraigned before a judge. How the defendant gets there is a matter of procedural choice. There are four possible paths. One, a warrant could be sworn out and a defendant could be arrested. Two, a defendant could turn himself in to be arrested and then hauled to court. Three, if a prosecutor so asks, and if a judge is convinced a defendant will appear, a judge could issue a summons for a defendant to appear for arraignment without being arrested. Four, a prosecutor could direct a defendant to appear in court without an arrest warrant or a formal summons.
Here, Weinstein was actually arrested:
Statement Regarding Arrest of Harvey Weinstein pic.twitter.com/WKO4rX9eaH

— NYPD NEWS (@NYPDnews) May 25, 2018
As I explained above, Weinstein didn't have to be arrested. Under New York law, Weinstein could have been simply asked to appear for an arraignment without an arrest. Instead, here, Weinstein was led out of a police station in handcuffs, likely to the absolute delight of prosecutors, who frequently employ the public spectacle of a "perp walk" to send the visual message to the public that someone is either dangerous, guilty, or — more ethically — being brought to justice. It's a matter of longstanding debate how the public actually processes and perceives such images of defendants being led to arraignments in cuffs.
Perhaps the comments on Twitter about the speed of the arraignment — which came immediately after arrest — do carry some weight. However, prosecutors and the judge could have gone much, much easier on Weinstein, and they didn't. What they did was actually among the harsher options available under the law.
Julie Rendelman, a former New York prosecutor and current criminal defense attorney who also serves as a Law &Crime trial analyst, says Weinstein's bail is actually higher than in other cases with similar charges. In addition, most defendants, if released on significant bail, are not required to also wear an ankle monitor. In other words, he didn't get special treatment in these areas. Instead, he was treated perhaps more harshly than defendants with similar charges. He was processed like any other defendant in his shoes.
Editor's note: this piece has been updated to include comments from Rendelman.
[Image via BRYAN R. SMITH/AFP/Getty Images]
Have a tip we should know? [email protected]
Aaron Keller - Deputy Editor-in-Chief