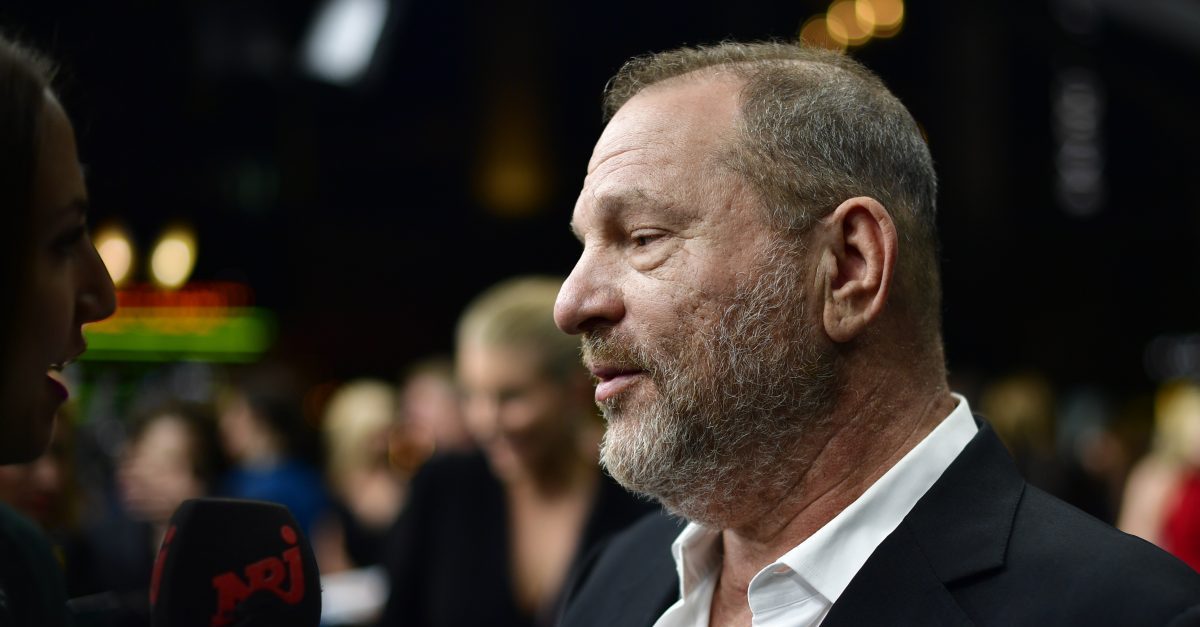 Harvey Weinstein appeared in court Friday morning on sex crime charges based on two alleged incidents where he is accused of forcing women into sexual activity. The criminal complaint against Weinstein, which charges him with one count of rape in the first degree, one count of rape in the third degree, and one count of criminal sexual act in the first degree, gives several graphic details of what allegedly happened. Here are the key details.
1. The first incident was allegedly in the summer of 2004
According to the complaint, Weinstein was with a woman in downtown Manhattan at some point in the summer of 2004 (the complaint says "between June and September").
2. Weinstein allegedly grabbed the woman by the head and forced her into oral sex
The complaint says that the woman told police that Weinstein forced her into oral sexual conduct, and that he "grabbed the back of [her] head forcing her head downward and forcing her mouth onto his penis.
While the complaint does not identify the woman involved, the details do seem to match the story of Lucia Evans, who was reported to be one of the alleged victims in the case.
3. The second incident was allegedly in March 2013
The complaint says that a second incident, involving a second alleged victim, took place on the morning of March 18, 2013 at an address that corresponds to the DoubleTree Hotel in midtown Manhattan.
4. Weinstein allegedly kept a woman in a room against her will
This second woman told police, according to the complaint, that Weinstein "kept [her] physically against her will in a room."
5. Weinstein allegedly raped the second woman, who clearly did not consent
The complaint says that Weinstein had sexual intercourse with the woman, and that she "had clearly expressed her lack of consent to the act."
Weinstein has denied any wrongdoing, and his lawyer indicated Friday that the movie mogul is pleading not guilty to the charges.
[Image via Alexander Koerner/Getty Images]
Have a tip we should know? [email protected]