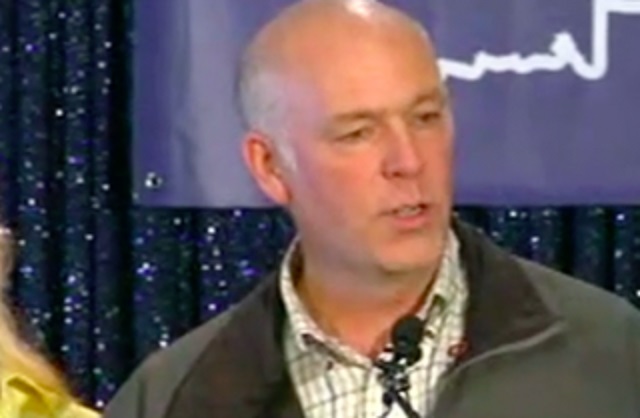 On Monday, incoming Montana Representative Greg Gianforte pleaded guilty to assaulting reporter Ben Jacobs of The Guardian in an incident that made headlines the day before Montana's special election.
Gianforte assaulted Jacobs after the reporter asked him a question about the Republican health care bill.  Audio released by The Guardian includes the exchange between Gianforte and Jacobs along with the sounds of Jacobs being pushed to the floor. Jacobs claimed his glasses broke during the fracas.
The Gallatin County Sheriff filed a misdemeanor assault charge against Gianforte after an investigation of the incident, which left Gianforte's campaign in jeopardy.  Despite the report, however, Montana voters looked past the episode and elected Gianforte to represent Montana's at-large district.
Gianforte received a six month deferred sentence as well as $385 in fines and fees, 40 hours of community service, and 20 hours of anger management, according to the Bozeman Daily Chronicle.  Gianforte's counsel can move to have his charges dropped in six months if he does not violate the terms of his sentence.
Gianforte also agreed to pay Jacobs $4,464.97 in restitution during the settlement of Jacobs' civil claims against him last week.  He apologized to Jacobs in his victory speech last month, and in a letter where he pledged to donate $50,000 to a nonprofit organization dedicated to promoting freedom of the press. "Perhaps some good can come of these events," he stated in the letter.  Jacobs accepted his apology, saying, "I have accepted Mr. Gianforte's apology and his willingness to take responsibility for his actions and statements.  I hope the constructive resolution of this incident reinforces for all the importance of respecting the freedom of the press and the First Amendment and encourages more civil and thoughtful discourse in our country."
Have a tip we should know? [email protected]