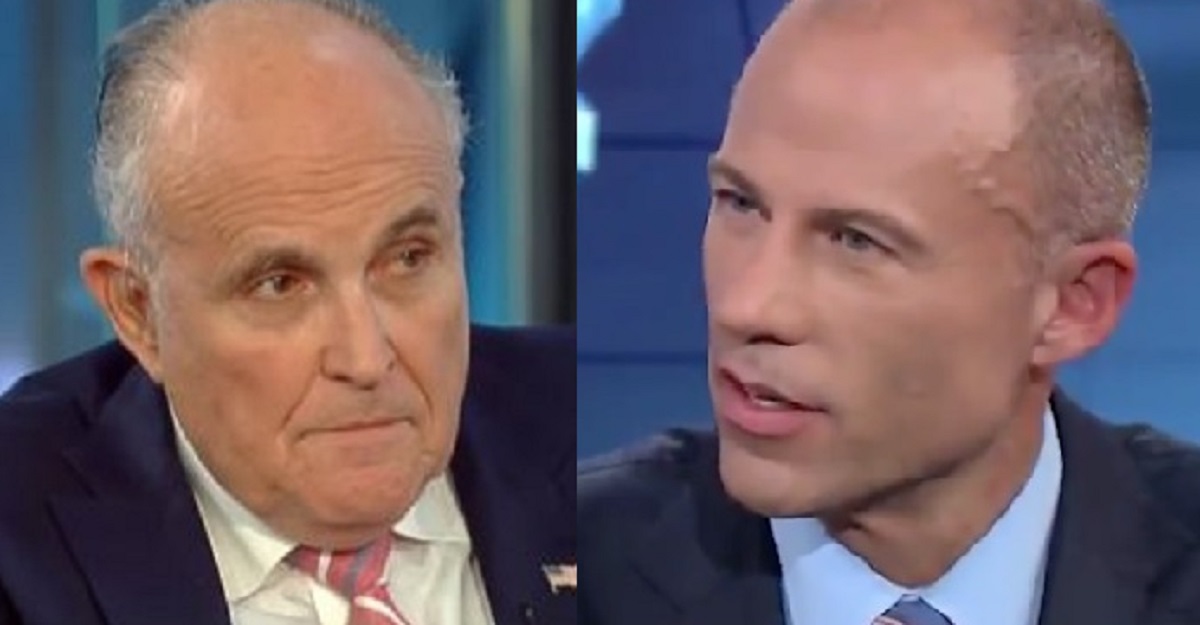 Rudy Giuliani finally addressed a challenge laid down by Michael Avenatti earlier this week. On Tuesday, the oft-televised advocate for Stormy Daniels suggested that the two face off on the air to discuss his client's case against Michael Cohen and President Donald Trump.
I think it would be very helpful for the public to witness a discussion between Mr. Giuliani and me concerning the facts of the case, etc. I am willing to participate on any network provided both sides are provided a fair shake. I am also willing to do it on 12-hrs notice.

— Michael Avenatti (@MichaelAvenatti) May 8, 2018
How did the former New York City Mayor respond? Well, apparently he's not all that interested.
"I wouldn't debate that guy if they paid me $10 million," Giuliani told Politico. "He's a liar. All he does is put out statements in the press and they fawn all over him."
Both men have made plenty of television appearances discussing the case, but while Avenatti appears to gain momentum in the court of public opinion, Giuliani's remarks have drawn controversy for possibly making things worse for his client. Still, Giuliani doesn't seem to feel that Avenatti is worth his time.
"I don't debate people like him. I'm not going to give him all that time on television," he said. "What did he ever run for? What public service did he ever do? I'm going to debate him? This guy is a clown. He wants to do a debate like Billy Jean King and Bobby Riggs?"
[Image of Giuliani via Fox News screengrab; image of Avenatti via CNN screengrab]
Have a tip we should know? [email protected]