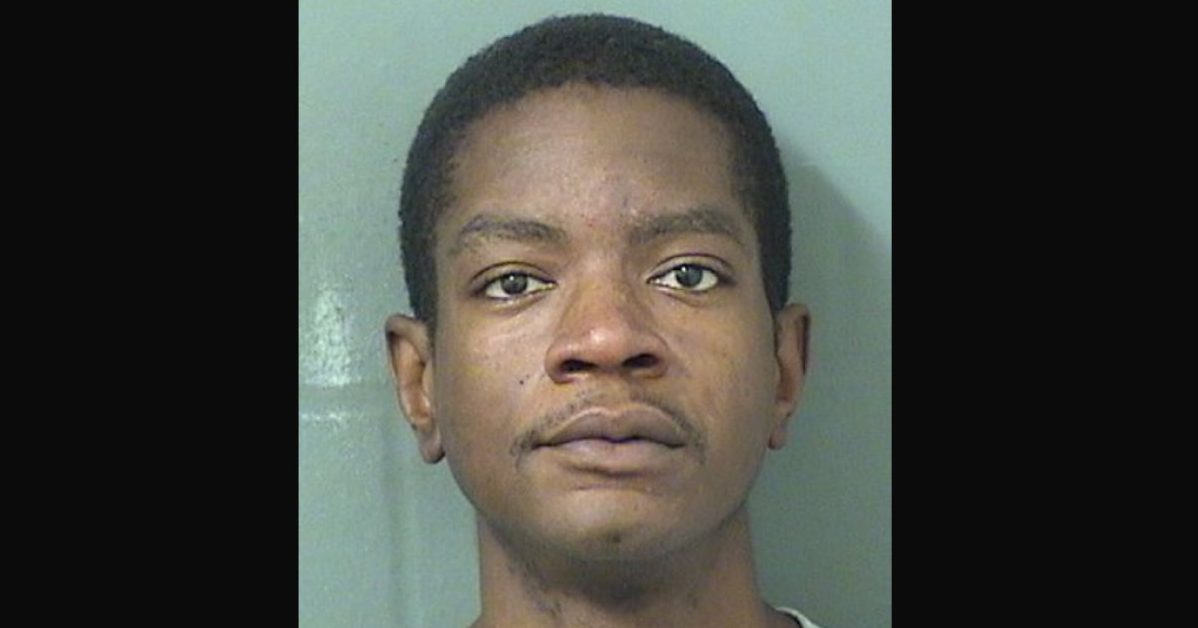 Nothing to see here, just your everyday, average man-bites-dog story.
Florida man Patrick Shurod Campbell, 27, was booked Thursday into Palm Beach County's Main Detention Center. Sheriff's deputies said he abused his dog, Dimitri.
Authorities received a complaint about the abuse after a 911 caller reported hearing "slamming noises" from Campbell's apartment, according to the arrest report obtained by Law&Crime. The deputy arrived and talked to the suspect's roommates. They said the noise was caused by Campbell disciplining the dog, adding that "he beat the hell out of him."
Upon questioning, Campbell said Dimitri was in the bedroom closet. The room smelled like urine and feces, the arrest report said. There was a "red like substance" on the carpet that was consistent with blood, and more of it on a recliner armrest. The couch was pushed against the closet door, and Campbell moved it away. The closet was dark and the deputy saw that Dimitri seemed to be shaking, ears flat. The dog had a "red like substance" on his right ear consistent with blood. It was later determined the dog appeared to have sustained a laceration near the bottom of the ear.
Upon questioning, Campebell admitted to biting the dog "to establish dominance."
The arrest report goes on to detail that, after he was Mirandized, Campbell said he had gotten a text that Dimitri escaped the closet and destroyed items in the apartment, including a pack of cigarettes. Upon returning to the apartment, he confronted the dog with a replacement pack of cigarettes, and tried grabbing Dimitri by the neck in order to discipline him.
Campbell was charged with aggravated animal cruelty. Palm Beach County records obtained by Law&Crime show that he is in the process of getting a public defender. A court hearing is set for June 11.
[Mugshot via Palm Beach County]
Have a tip we should know? [email protected]