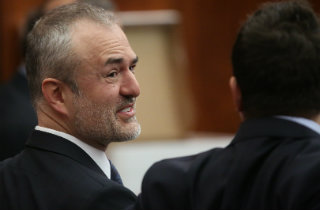 The employees of Gawker Media can breathe a little easier today. Thanks to a series of orders from Judge Stuart Bernstein of the Southern District of New York issued on Wednesday, business can continue as usual while the company restructures and prepares to auction off its assets.  All in all, there are nine orders, all with the purpose of keeping Gawker in operation for the time being.
Gawker Media can trust that the lights will stay on, their checks must be honored, et cetera. In addition, the company is free to pay vendors and employees, and so on, operating as close to normally as they possibly can while the company is under bankruptcy protection. There are restrictions though: Gawker Media may be authorized to pay "foreign vendors," but they are only authorized to pay said bills "in an aggregate amount not to exceed $20,000." There are similar limitations in other areas, such as tax payments, employee wages, and severance pay.
The next hearing in the bankruptcy proceedings is coming Tuesday, July 19th. At issue will be Gawker's media motion to get an injunction or extend the order (or "stay") that blocks lawsuits and judgments against the company, including Hulk Hogan's, from proceeding.
Have a tip we should know? [email protected]