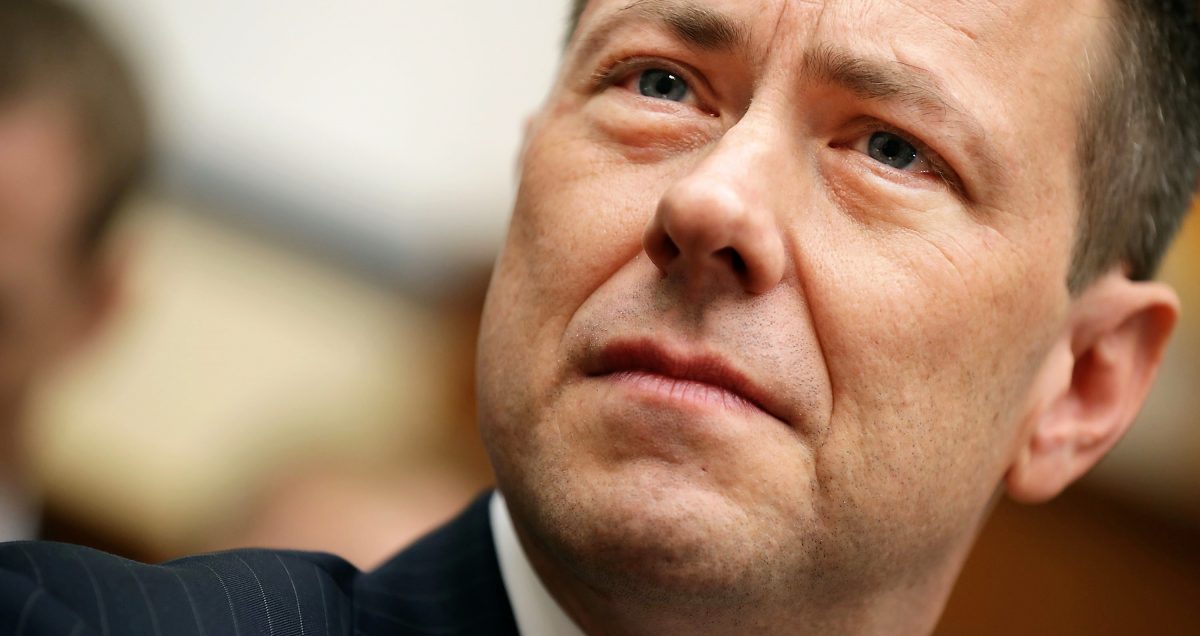 Because it is apparently the thing to do immediately after someone well-known is let go from the FBI under suboptimal circumstances, people are already raising money for fired FBI agent Peter Strzok.
Just as was the case with former Deputy FBI Director Andrew McCabe, a GoFundMe campaign has been started for Strzok, and there is a lengthy post accompanying it.
The legitimate campaign, started by "Friends of Peter Strzok" (the McCabe one was started by "Friends of Andrew McCabe"), said that Strzok, "a man who has spent his entire life working to help keep us and our nation safe […] needs your help."
Strzok was called "a proud husband and father, a veteran of the U.S. Army and counterintelligence Special Agent who spent more than two decades in a job he loved at the FBI," which he was fired from on Monday.
The reason given for the fundraising was "Pete's hefty – and growing – legal costs and his lost income." The funds will purportedly be held in a trust so they can be used to cover those costs.
The campaign seeks a whopping $150,000 and has already raised more than $20,000 of the goal in its first three hours.
Strzok's firing was ordered on Friday despite the recommendation of a lesser punishment, leading Strzok's lawyer Aitan Goelman to say it was evidence the FBI had caved to "political pressure."
"The decision to fire Special Agent Strzok is not only a departure from typical Bureau practice, but also contradicts Director Wray's testimony to Congress and his assurances that the FBI intended to follow its regular process in this and all personnel matters," Goelman said. "[T]he decision to terminate was taken in response to political pressure."
Strzok became a known name when anti-Trump text messages he exchanged with FBI lawyer Lisa Page prompted questions about his fitness to work on the Hillary Clinton email investigation and questions about FBI political bias. Strzok was removed from Robert Mueller's Russia investigation as a result of these texts.
Strzok eventually appeared before Congress to answer questions about these texts and more. We all know how that went.
President Donald Trump celebrated the firing of a frequent Twitter target of his on Monday.
He also called for the investigation into Clinton's emails to be "redone."
[Image via Chip Somodevilla/Getty Images]
Have a tip we should know? [email protected]