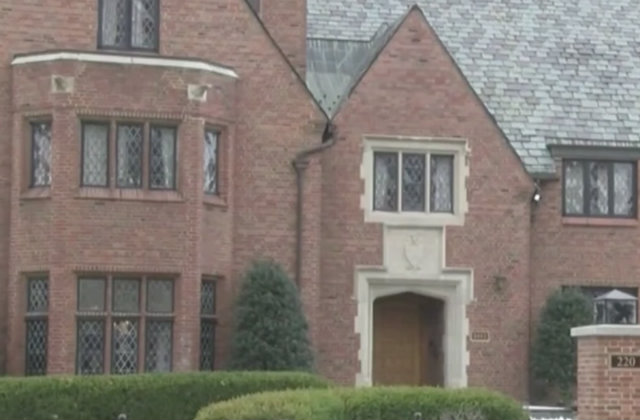 Members of Penn State's Beta Theta Pi fraternity now face charges for the February death of sophomore Timothy Piazza. Centre County District Attorney Stacy Parks Miller made the announcement to reporters on Friday, saying 18 students were culpable.
Piazza, 19, allegedly died during a February pledge ceremony involving him and 13 other prospective frat members. They were allegedly made to run through a bunch of drinking stations, which ended up being fatal for the engineering student, Parks Miller said. The results of a grand jury investigation state that he drank too much, fell down a flight of stairs on two separate occasions, fell other times too, and vomited.
The grand jury report claimed that a fraternity brother suggested they get him medical attention, but he got shoved into a wall. He later tried again, but was allegedly told that other members were biology and kinesiology majors, so his opinion meant less.
911 was only called hours later, the report said. Piazza passed away two days later from a traumatic brain injury.
A Penn Live reporter was there when Parks Miller announced charges:
MIller is announcing charges now.
There will be involuntary manslaughter charges, evidence tampering, and aggravated assault charges.

— Charles Thompson (@ChasThompson1) May 5, 2017
Piazza had a "fatal level of alcohol," before his fall.

— Charles Thompson (@ChasThompson1) May 5, 2017
There were visible injuries to Piazza's stomach and head, DA Parks Miller says.

— Charles Thompson (@ChasThompson1) May 5, 2017
Piazza was in dire need of help by the morning after a second fall… brothers still waited 40 minutes to get help.

— Charles Thompson (@ChasThompson1) May 5, 2017
It was too late even after they decided to get him help, Parks Miller said.
By the time Piazza went to the hospital, it was essentially too help.

— Charles Thompson (@ChasThompson1) May 5, 2017
Parks Miller believes there were efforts to cover up what had happened at Beta that night… to hide the nature of the hazing rituals.

— Charles Thompson (@ChasThompson1) May 5, 2017
Even the fraternity itself faces charges as an entity: one count of misdemeanor involuntary manslaughter, 50 counts of hazing, 48 counts furnishing alcohol to minors, and 48 counts of unlawful acts relative to liquors. Eight students face multiple counts, including felony aggravated assault and misdemeanor involuntary manslaughter. Charges against 10 others include furnishing alcohol to minor, reckless endangering, hazing or tampering with evidence.
Penn State revoked the fraternity's charter in mid-February over the incident, and implemented a permanent ban in March. We reached out to the Beta Theta Pi for comment, and got a response from the national headquarter's legal counsel James B. Ewbank II.
From his letter dated Friday:
Since the incident in early February, the International Fraternity has cooperated fully with local officials in their investigation. The early findings of that investigation indicated that the behavior of several undergraduate members was in direct contradiction of the International Fraternity's expectations and risk management policies, as well as the International Fraternity's reputation and commitment to character development. Beta Theta Pi International Fraternity has clearly and consistently expressed its position that it does not tolerate hazing or alcohol abuse in any form by its members. The former undergraduate members were well educated by the International Fraternity and Penn State on these policies; however, they are entitled to the presumption of innocence as they face these charges.
Update – May 7, 1:24 p.m.: We added an excerpt from a statement by the fraternity's legal counsel. You can read the full version below.
Statement from Beta Theta Pi's legal counsel. pic.twitter.com/lZzYh9PiLh

— thanxalot (@AlbertoLuperon) May 7, 2017
[Screengrab via CBS]
Have a tip we should know? [email protected]