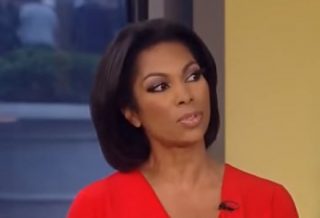 Last year, Fox News host Harris Faulkner sued toy maker Hasbro over a children's toy they sold bearing her name. In her complaint, Faulkner had alleged that Hasbro marketed a toy hamster named "Harris Faulkner," that also bore a resemblance to her. The toy also had a "TM" trademark symbol next to Faulkner's name, yet Faulkner claimed that not only had she not approved of the use of her name or likeness, she didn't even know about it when the toy first went to stores.
Faulkner also alleged that she contacted Hasbro, one of the world's leading toy manufacturers, in January 2015 about the toy, but that weeks later it was still being marketed and sold on their own website.
In a joint statement obtained by LawNewz.com, Faulkner and Hasbro announced that they reached a settlement agreement. "Harris Faulkner and Hasbro are pleased to report that the lawsuit filed by Ms. Faulkner last year has been settled amicably," the statement said. Regarding the toy itself, they stated:
Ms. Faulkner argued that she did not consent to have her name or image associated in any way with the manufacture and/or sale of this toy and that, as a journalist, she never endorses companies' products. In defending the lawsuit, Hasbro contended that its Littlest Pet Shop toy was not named for Ms. Faulkner and did not look like Ms. Faulkner in any way. The 'Harris Faulkner' toy is no longer manufactured or sold by Hasbro. However, since there still may be 'Harris Faulkner' toys or packaging with the 'Harris Faulkner' name in the stream of commerce, Ms. Faulkner reiterates that she has not endorsed or approved this product.
Faulkner withdrew her lawsuit as part of the agreement.
[Screengrab via Fox News]
Have a tip we should know? [email protected]