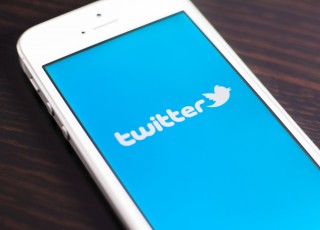 The federal court system isn't exactly known for operating on the cutting edge of technology. But at least one federal magistrate is doing her part to keep things current in the courtroom. U.S. Magistrate Judge Laurel Beeler ordered that a foreign defendant may be served by Twitter in a civil case. While electronic service on a foreign defendant is nothing new, we're usually talking e-mail – not a social media posting. It's probably not irrelevant that the underlying lawsuit is brought on behalf of terror victims against Kuwait Finance House, Kuveyt-Turk Participation Bank Inc., and Hajjaj al-Ajmi (an individual), accused of funding ISIS attacks. When compensating victims of terrorism is at issue, we're willing to take all sorts of creative measures. After all, if Congress was willing to throw both sovereign immunity and common sense out the window (see last week's override of the Justice Against Sponsors of Terrorism Act), what's a little stretch of the service rules?
Rules of process-serving do not often make for headline news, but they are important in that they reflect value judgments in our society. Requirements for in-hand service of process, for example, underscore a basic tenet of the American legal system: a person has the right to know a case against him is proceeding, so that he may participate if he wishes to do so. At its core, effective service of process is the point of origin for a fair civil legal system.
Rules for the acceptable methods of serving a defendant vary, depending on who the defendant is (a person, a corporation) and where the defendant is (in state, out of state, out of country). The commonality among all methods of service is that they must be likely to work, or in legalese, be "reasonably calculated to give notice."
If we're talking about an American defendant, the federal rules are pretty strict, and by "strict," I mean that American defendants need to be served with some sort of paper; nothing electronic counts. But when we're talking about suing a foreign defendant, we're not nearly so exacting. Under Federal Rule of Civil Procedure 4(f), an individual in a foreign country can be served by (1) internationally agreed upon means such as the Hague Convention; (2) if there are no international means, then by means reasonably calculated to give notice; or (3) by other means not prohibited by international agreement.  When an American is trying to drag a foreigner into our court system, that foreigner doesn't get the home field advantage.
In this case, the non-profit corporation plaintiff tried to serve Hajjaj al-Ajmi using traditional means, but was unsuccessful. Judge Beeler wasn't about to let an accused terrorist pass through a legal loophole, and said:
"Al-Ajmi has a large following on Twitter and has used the social-media platform to fundraise large sums of money for terrorist organizations by providing bank-account numbers to make donations."
In other words, if Twitter works well enough for this guy to gather funding for ISIS, it's good enough to satisfy Federal Rule 4(f). Social media users know that communications via social media are far more likely to fall through the cracks than are other electronic communications, such as email. Accordingly, there is a very real question as to whether service via Twitter for this and other defendants will provide actual notice of a lawsuit.
I spoke today with Eric Goldman, Professor of Law at Santa Clara University School of Law, and expert in internet and technology law, who remarked that while Judge Beeler's ruling only applies to this particular case (involving a foreign defendant residing in a country that is not a signatory to the Hague Convention), courtwatchers are on guard for any opening the ruling may have created. Professor Goldman said, "a lot of plaintiffs are very interested in this ruling because it creates lots of possibilities for ways to bring new lawsuits when service might be a problem; and plaintiffs don't mind if the authorized service fails to actually confer real notice, because they can still proceed to a default judgment."
Of course, authorization of service doesn't guarantee that a plaintiff will prevail in a case; perhaps more importantly, a favorable judgment doesn't guarantee that a plaintiff will ever be able to collect its winnings. Still, Twitter as acceptable process-server is a significant departure from tradition.  Whether or not Twitter service really is "reasonably calculated to give notice" to this particular defendant, one thing is clear: Judge Beeler's decision pushes her courtroom further into today's electronic world. From SCOTUS bench comments referencing out Kim Kardashian to Tweets as process service, our federal courts appear to be arriving in 2016.
Follow Elura Nanos on Twitter @elurananos
This is an opinion piece. The views expressed in this article are those of just the author. 
[Image via Twin Design/Shutterstock]
This is an opinion piece. The views expressed in this article are those of just the author.
Elura Nanos - CEO, Lawyer Up; Columnist & Host, Law & Crime