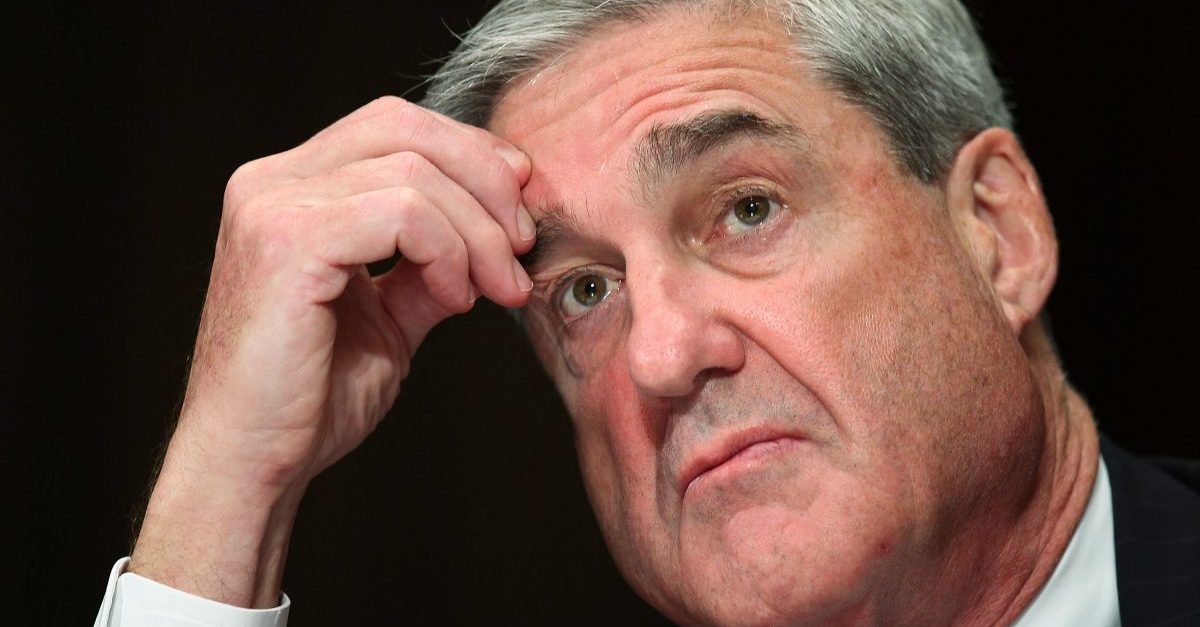 Special Counsel Robert Mueller's failure/refusal to provide a conclusive answer regarding whether President Donald Trump obstructed justice–as noted in a four-page summary from Attorney General William Barr–has left people guessing as to what his intentions were. Three former feds who worked with Mueller in the past discussed this on the latest episode of the Talking Feds Podcast, and even they couldn't agree.
Host Harry Litman asked former Northern District of California (NDCA) U.S. Attorney Melinda Haag (who had that job after Mueller), former NDCA prosecutor Martha Boersch, and Candace Kelly, who worked with Mueller at both NDCA and the FBI, about Mueller's punting of the obstruction issue.
Haag noted that the U.S. Department of Justice's current policy is that sitting presidents should not be indicted. She believes that policy is the reason why Mueller did give his opinion on whether Trump committed a crime.
"My guess is that Bob Mueller would honor that policy and would see it as something he has to follow, and so he would have concluded that 'I'm not going to opine on whether there was obstruction of justice under the principles of federal prosecution, and in fact that's what Barr says," Haag said. "So therefore it is a question for Congress to decide, and I think it's possible that Bob concluded that 'I should not offer an opinion because that then prejudges a question that is not mine to answer."
Congress, of course, has the power to impeach, which is the typical method of addressing high crimes and misdemeanors committed by a president.
Boersch didn't see things the same way as Haag did. She felt that the idea that Mueller intended to pass things to Congress is inconsistent with how Barr discussed the report in his four-page letter to Congress.
"If this were true, then why wouldn't there be a more of an affirmative statement that the underlying evidence that he collected on obstruction was going to be made public or at least turned over to Congress?" Boersch asked.
Kelly, meanwhile, said that given the policy against indicting a sitting president, "I can't see a situation where Mueller would … essentially be engaging in hypothetical because that's what it would be, it's not his decision to make." She noted that Barr could override a DOJ policy if he chose to do so, so she's curious about what Mueller's report says. What ended up happening was that Barr himself, along with Deputy Attorney General Rod Rosenstein, weighed in on the obstruction issue, determining that there was insufficient evidence to support prosecution, regardless of the DOJ's policy.
Kelly thinks that Barr made a jump by saying that Mueller left it to him to decide.
"I would be very surprised if the report actually says that," she said.
Barr has indicated that he plans on releasing a redacted version of Mueller's report, and House Judiciary Committee Chairman Jerrold Nadler (D-N.Y.) is looking into issuing a subpoena to obtain the "full and complete" report.
[Image via Alex Wong/Getty Images]
Have a tip we should know? [email protected]