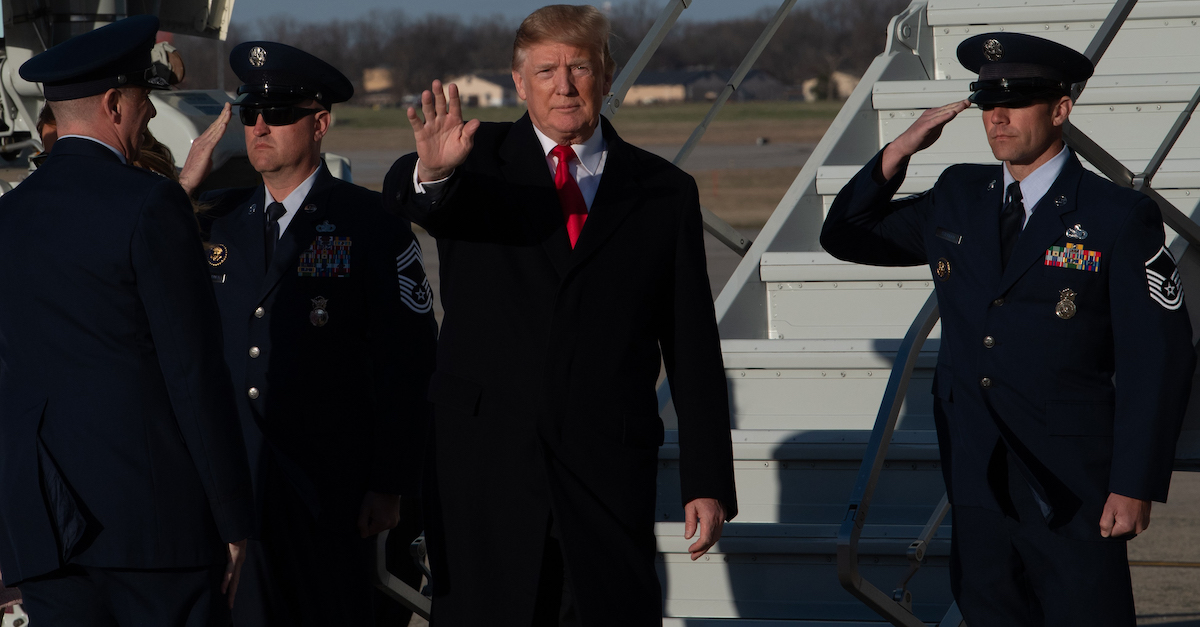 President Donald Trump's son-in-law Jared Kushner has become the poster boy for individuals handed White House security clearances despite expressed concerns from the intelligence community, but a whistleblower now says the same was done for at least 25 people, even though in at least some cases "criminal conduct" was one of the red flags.
Tricia Newbold, identified by the New York Times as a "whistleblower" and a manager in the White House's Personnel Security Office, said that senior Trump Administration officials granted clearances although applications had already been denied due to a variety of concerns.
Newbold, who has worked in the White House for nearly two decades, said she raised her own concerns–even to White House counsel–and that these concerns were not heeded. She reportedly told the House Oversight Committee that issues included "foreign influence, conflicts of interest, concerning personal conduct, financial problems, drug use, and criminal conduct."
"I feel that right now this is my last hope to really bring the integrity back into our office," she said, according to the Times.
House Democrats on the Oversight Committee informed White House counsel Pat Cipollone on Monday that "In light of the grave reports from this whistleblower—and the ongoing refusal of the White House to provide the information we need to conduct our investigation—the Committee now plans to proceed with compulsory process and begin authorizing subpoenas, starting at tomorrow's business meeting."
Committee Chairman Rep. Elijah Cummings (D-Md.) said that the first target would be Carl Kline, "who served as the Personnel Security Director at the White House during the first two years of the Trump Administration and who now works at the Department of Defense."
"Mr. Kline did not respond to letters from the Committee on February 11, 2019, and March 18, 2019, asking him to participate in a voluntary interview. The Department of Defense informed the Committee that it is deferring to your office regarding Mr. Kline's testimony, but you have repeatedly refused to schedule his interview," Cummings said.
It was reported that Kline was instrumental in pushing Kushner's clearance through.
National security lawyer Bradley P. Moss told Law&Crime that the bottom line here is an obvious one.
"It is rather simple: the Trump White House had no intention of ever allowing actual national security considerations come into play when deciding whether to allow all of these newbies to get security clearances," he said. "Whether it is the President's family or his close friends, they all got cleared, merits be damned."
Moss noted before that while Trump does have the constitutional authority to grant these clearances, he nonetheless "chose to corrupt the long-established vetting process when it didn't give him the answer he wanted."
[Image via Nicholas Kamm/AFP/Getty Images]
Have a tip we should know? [email protected]