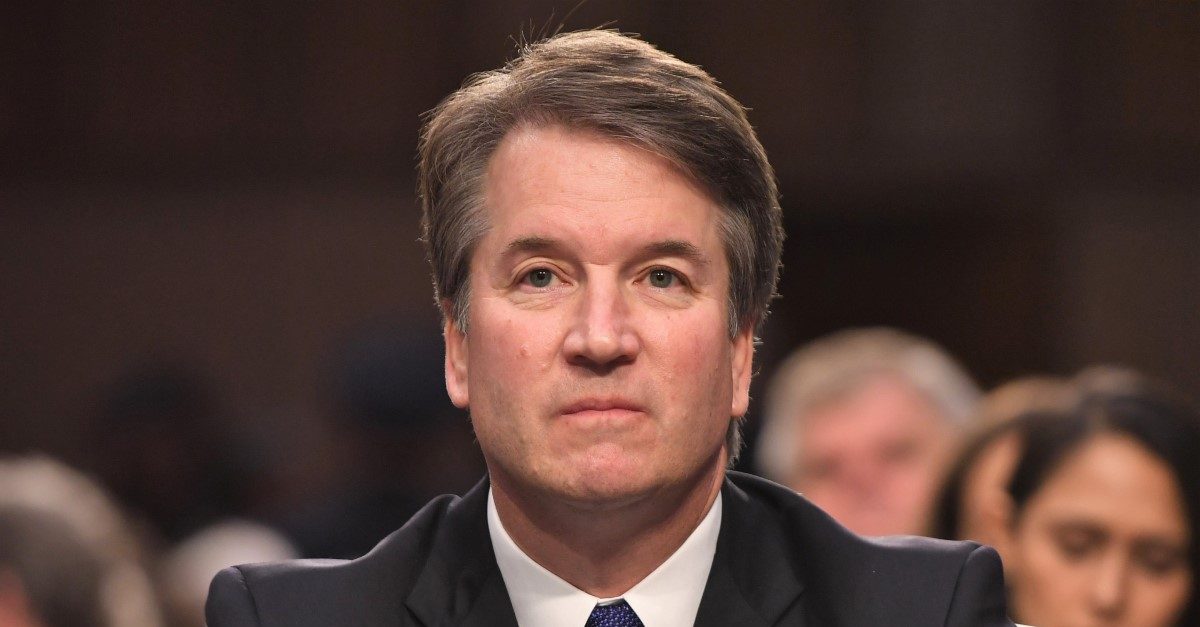 All of the latest reporting on Brett Kavanaugh and Christine Blasey Ford situation indicates that both will be present on Capitol Hill next Monday to give their side of the story to the Senate Judiciary Committee.
Former federal prosecutor and current Carlton Fields attorney Gene Rossi told Law&Crime that the Brett Kavanaugh hearings will be remembered as a "historic watershed moment."
"Despite the best efforts of the White House and the Senate to sail this tarnished man through by unjustly withholding 95% of his relevant White House thoughts and deeds, the ultimate 'Les Miserables' irony may possibly occur: the Javert of the Starr Investigation may pay dearly for a violent act he may have committed long ago."
"If the facts are indeed true, the Judge is clearly no victim like Jean Valjean was," Rossi said.
While the Kavanaugh hearings began in earnest in Washington, D.C. two weeks back, things were certainly thrown for a loop on Thursday when Sen. Dianne Feinstein forwarded Ford's allegation (she was still unnamed at the time) to the FBI. Over the weekend, Ford went public in an interview with the Washington Post, claiming that Kavanaugh attempted to sexually assault her at a party in the 80s and that she did not speak of this until 2012, during couples therapy. Ford said she decided it was her "civic responsibility" to come forward.
Ford's husband Russell said that he recalled her mention of Kavanaugh by name. A Kavanaugh friend identified as Mark Judge was accused of looking on as the alleged attempted assault occurred. Judge denied that he ever saw Kavanaugh act that way.
Kavanaugh denied the allegations in no uncertain terms.
"I have never done anything like what the accuser describes — to her or to anyone," Kavanaugh said on Monday. "Because this never happened, I had no idea who was making this accusation until she identified herself yesterday. I am willing to talk to the Senate Judiciary Committee in any way the committee deems appropriate to refute this false allegation, from 36 years ago, and defend my integrity."
The White House responded saying that Kavanaugh would be able to testify tomorrow, if need be.
"Judge Kavanaugh looks forward to a hearing where he can clear his name of this false allegation. He stands ready to testify tomorrow if the Senate is ready to hear him," spokesman Raj Shah said.
Testimony will not be needed until Monday. Both Kavanaugh and Ford have been invited to testify then.
Ford, a college professor and registered Democrat, later said through her lawyer Debra Katz that she would happy to speak before the Senate Judiciary Committee.
"She believes that but for his inebriation and his inability to take her clothes off, he would have raped her," Katz said.
Republican lawmakers like Sens. Lindsey Graham (R-S.C.) and Jeff Flake (R-Ariz.) are just a couple of names who have pushed for a public hearing. Sen. Susan Collins (R-Maine), an crucial vote Senate Republicans need to keep, also called for a public hearing.
"I believe in order for me to assess the credibility of these allegations that I want to have both individuals come before the Senate Judiciary Committee and testify under oath," Collins said. "Obviously if Judge Kavanaugh has lied about what happened, that would be disqualifying."
[Image via SAUL LOEB/AFP/Getty Images]
Have a tip we should know? [email protected]