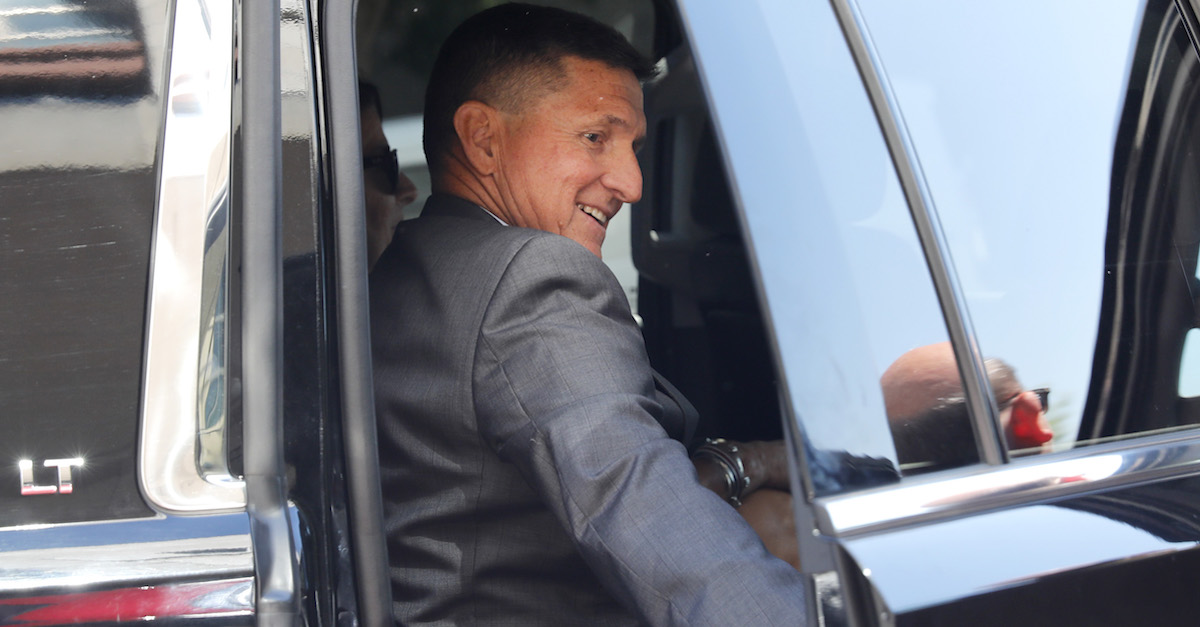 Former Trump campaign chairman Paul Manafort and special counsel Robert Mueller reached a plea agreement that includes cooperation to avoid a second trial.
Now, just days after the major Manafort news dropped, the special counsel is suddenly ready to sentence fired Trump national security advisor Michael Flynn.
"The matter is now ready to be scheduled for sentencing," a joint filing from Team Mueller and Team Flynn says.
Previous filings said quite the opposite, saying that "[d]ue to the status of the Special Counsel's investigation, the parties [did] not believe this matter [was] ready to be scheduled for a sentencing hearing at th[at] time."
The status of the investigation has apparently changed.
The Manafort and Flynn cases do not appear to have anything to do with one another at first glance, but the timing is noticeable. We simply don't know whether Flynn provided any information on Manafort, whether Manafort had anything to say on Flynn or whether the two had information on something (someone) else that federal investigators deemed valuable.
Another thing to keep in mind is that former Trump campaign advisor George Papadopoulos, another person who lied to the FBI, was recently sentenced to two weeks of jail time. With Papadopoulos and Manafort out of the picture, Team Mueller has much less on its plate to handle. Notice as well that the sentencing date proposed is Nov. 28, which is well out of the way of the mid-term elections.
Sentencing memoranda will also not be filed until after the election.
Flynn has already pleaded guilty to lying to the FBI and has been waiting for months to be sentenced. Flynn was charged back in Dec. 2017. It's Sept. 2018 and he's still waiting to learn his punishment. Flynn was charged for "willfully and knowingly [making] false, fictitious and fraudulent statements" to the FBI about conversations he had with Russian ambassador to the United States, Sergey Kislyak.
[Image via Aaron P. Bernstein/Getty Images]
Have a tip we should know? [email protected]