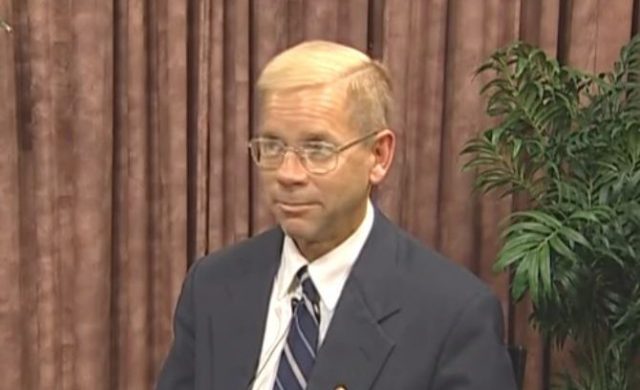 Wisconsin Municipal Judge Len Kachinsky was hit with a restraining order from his court clerk earlier this week, after she accused him of workplace harassment dating back to last spring.
Kachinsky, who first entered the public eye in the Netflix docuseries Making a Murderer as the defense attorney for Brendan Dassey, is the subject of a Wisconsin Judicial Commission investigation related to his alleged treatment of the clerk. The judge denies these allegations, which include repeated emails regarding non-work-related issues despite discussions not to do so ("Feel free to report me to HR," he allegedly said in one), telling people that the clerk's job was available or that she was looking for a new job when she wasn't, putting personal information about her on Facebook, and filing a letter of reprimand against her for not responding to a Christmas greeting.
The judge filed a lawsuit against the village administration, after he was required to have a third party present for any meetings with his clerk. He claims that the administration should not have authority over his clerk.
Kachinsky said what was going on between him and his clerk was not harassment.
"It is a workplace personality conflict that has spun out of control," he said in a statement to Law&Crime.
Kachinsky caught flak for his defense of Dassey, who was initially convicted for the 2005 murder of photographer Teresa Halbach. The conviction was later tossed out when a court determined that Dassey's confession was taken improperly. Kachinsky was not present for Dassey's police interrogation, but allowed it to take place anyway. He later told TMZ that he couldn't attend because of Army reserve duty, but he would've delayed the interview in hindsight.
[Image via screengrab]
Have a tip we should know? [email protected]