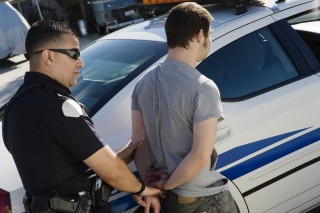 Fifty years after the landmark Miranda v. Arizona Supreme Court decision required officers to tell people in police custody that they have a right to remain silent and get a lawyer, attorneys are looking into creating a standardized Spanish version of the warnings, Law.com reported. While officers have been issuing the warnings in Spanish, no agreed-upon translation has been set, which has led to confusion and overturned cases.
The American Bar Association's annual conference, taking place this week in San Francisco, may fix this problem. Attorneys at the yearly gathering are looking into writing a proper translation and promoting its use. Florida International University Law School's Dean R. Alexander Acosta, who is the chair of the ABA's Special Committee on Hispanic Legal Rights and Responsibilities, plans to ask the ABA's House of Delegates to approve a resolution about it. "Too many cases have been struck down because of this problem," Acosta said.
One problem that has arisen is that poor translations end up conveying the wrong information. "Experience suggests, and case law confirms, that many of the translations used by authorities are inaccurate," the proposal says, adding that "courts subsequently exclude statements due to their inaccuracy." Some cases mentioned in the proposal involved inaccurate translations, such as an officer mistakenly using the Spanish word "libre" instead of "gratis" to say that an individual could get a lawyer for free. "Libre" means available or at liberty, not free of charge. A more egregious case involved an officer actually saying "silento" for silent, which is not a word in English or Spanish.
Officers in some jurisdictions reportedly use cards with Spanish translations of the Miranda warnings, but even those aren't always accurate.
Acosta said the ABA is in a position where they can craft and promote an agreed-upon translation. "We would like to be the source for this," he said. "And it should not be limited to Spanish."
[Image via Shutterstock]
Have a tip we should know? [email protected]