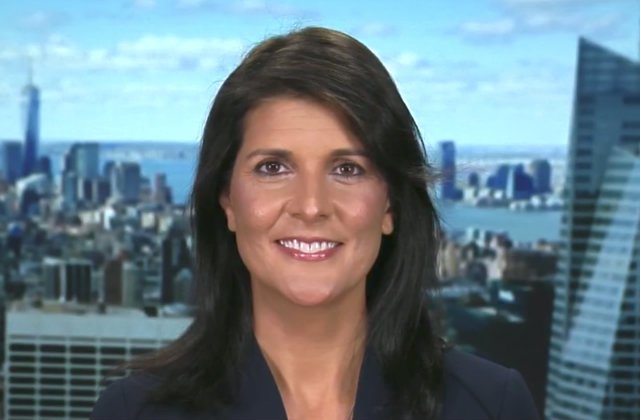 U.S. Ambassador to the United Nations Nikki Haley has been reprimanded by the U.S. Official of Special Counsel after using her Twitter account to support a House candidate. This violated the Hatch Act, according to the U.S. Office of Special Counsel, an independent agency in the executive branch.
"As stated above, the Hatch Act prohibits federal employees from using their official position to advance or oppose candidate for partisan office," wrote Erica S. Hamrick, deputy chief of the OSC's Hatch Act Unit, in a Sept. 28 letter to Citizens for Responsibility and Ethics in Washington (CREW). She said Haley used her personal Twitter account @nikkihaley on June 19 to promote the House candidacy of South Carolina's Ralph Norman. The problem was, however, is that Haley's account depicted a lot of elements related to her job: an official government headshot, a header picture of her with President Donald Trump and members of the United Nations Security Counsel at the White House, and a profile bio that described her at the "United States Ambassador to the United Nations."
The OSC is only giving Haley a warning, however, and are closing this case. The ambassador would only face "further action" under the law if she kept violating the act.
CREW filed their complaint in June. This nonprofit legal group has also successfully filed a Hatch Act complaint against White House Social Media Director Dan Scavino.
The Office of Special Counsel keeps an eye on federal employees, even going as far as to prosecute anyone performs that they call a "prohibited personnel practice." Prohibited actions among federal employees include nepotism, and retaliation against whistleblowers.
[Screengrab via CBS]
Have a tip we should know? [email protected]