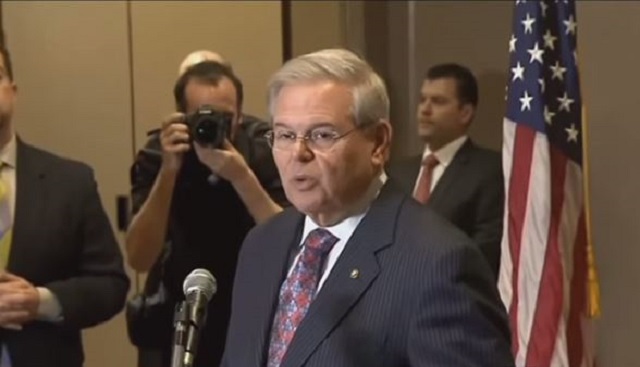 Federal prosecutors filed a notice in court on Friday saying that they intend to hold a second trial in the case of Senator Robert Menendez, and want to do so "at the earliest possible date." The New Jersey Democrat was accused of accepting bribes from eye doctor Salomon Melgen in exchange for political favors. Melgen was also charged in the case. At the end of the first trial, which wrapped up last November, a jury could not reach a unanimous decision after a lengthy deliberation process.
According to their court filing, the United States Attorney's Office said, "An early retrial date is in the best interests of the public, and the United States is available to schedule a retrial at the Court's earliest convenience."
Melgen allegedly provided Menendez with vacations and hundreds of thousands of dollars towards his campaign. Menendez is accused of using his office to help Melgen in a multimillion dollar billing dispute, and helping get visas for Melgen's girlfriends.
Menendez's attorney, Abbe Lowell, said during the first trial that the two men were just friends, and any gifts or favors were signs of friendship, not any corrupt deal between the two.
Menendez, a sitting Senator, is up for reelection this year.
[Image via CBS2 screengrab]
Have a tip we should know? [email protected]