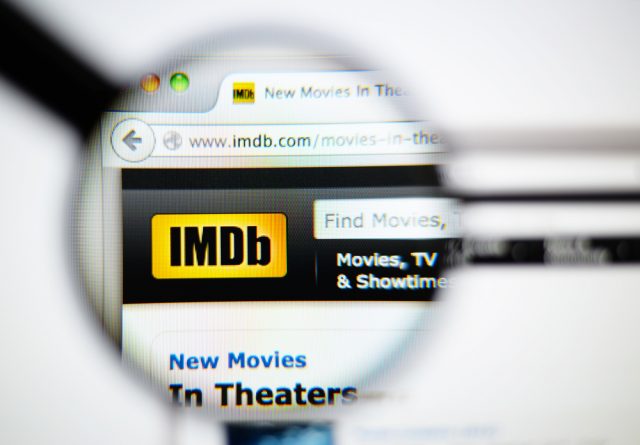 A federal judge in California entered a preliminary injunction prohibiting the State of California from enacting a bill signed into law last year that prohibited websites like IMDb from listing an actor's age if the actor requested the website scrub the information.  Proponents of the bill claimed it was designed to prevent age discrimination against actors and others in the entertainment universe.
However, critics stood up almost the second the bill was signed into law, including Floyd Abrams, a renowned First Amendment expert (and father of LawNewz founder Dan Abrams).
"What is striking to me is the clarity of the unconstitutionality of the law. Some laws are likely unconstitutional," Abrams said to LawNewz at the time the bill was passed.   "This one isn't even close. It's difficult to understand how it's proponents even thought it might pass constitutional muster."
Well, it appears at least one federal judge has agreed almost whole heartedly with Mr. Abrams.
In an opinion handed down on Wednesday, U.S. District Judge Vince Chhabria granted the preliminary injunction blocking the implementation of the law.  Judge Chhabria wrote, "With respect to the first part of the preliminary injunction test, it's difficult to imagine how [the age law] could not violate the First Amendment."
Judge Chhanria then explained that the "statute prevents IMDb from publishing factual information (information about the ages of people in the entertainment industry) on its website for public consumption. This is a restriction of non-commercial speech on the basis of content."
Therefore, the state of California then has the burden of showing "the restriction is 'actually necessary' to serve a compelling government interest.
In order for the Court to find the law constitutional, California must show the age bill is "necessary" to combat age discrimination among those in the entertainment community.  The Court not only found the state failed to meet its burden, the opinion also states even if it did meet its burden "it's not clear how preventing one mere website from publishing age information could meaningfully combat discrimination at all."
The Court also found IMDb met the additional requirements to obtain a preliminary injunction blocking implementation of the law because the state "has not shown [the bill] likely to prevent age discrimination" and "the hardship on IMDb from the absence of an injunction would be much greater than the hardship on the government from the presence of one. And for similar reasons, the public interest favors an injunction."
[image via shutterstock]
READ the Order HERE:
IMDB Age Discrimination Order by LawNewz on Scribd
Have a tip we should know? [email protected]