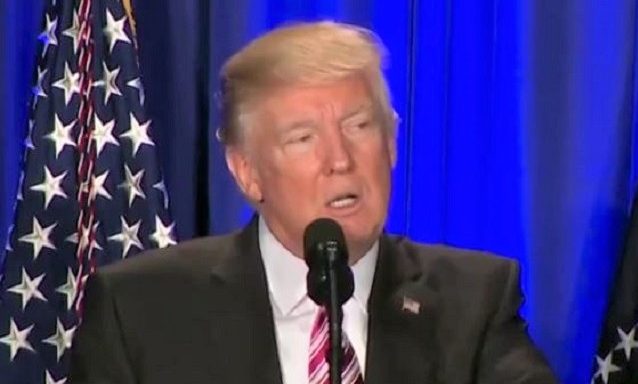 Wednesday evening, the Trump administration officially withdrew guidelines set by the Department of Education and the Department of Justice under the Obama administration that instructed public schools that students must be allowed under Title IX to use whichever restroom or locker room they preferred, based on their own gender identity, and not according to their sex at birth.
A letter from the DOE and DOJ, posted by NBC News' Bradd Jaffy, explains that the Obama instructions do not "contain extensive legal analysis or explain how the position is consistent with the express language of Title IX, nor did they undergo any formal public process."
Here are the Trump administration letters formally revoking federal protections for transgender students pic.twitter.com/yS28eEhLtx

— Bradd Jaffy (@BraddJaffy) February 23, 2017
The Solicitor General of the United States sent a copy of the letter to the clerk of the Supreme Court, as a relevant case, Gloucester County School Board v. G.G., is scheduled to go before the Court in March. In that case, a transgender student is arguing for the right to use the facilities that correspond to self-imposed gender identity instead of sex at birth.
The Trump administration's letter says that litigation surrounding these issues were caused by the Obama administration's guidelines. The DOJ and DOE now say that they are hereby rescinding those guidelines and "will not rely on the views expressed within them."
[Image via Fox screengrab]
Have a tip we should know? [email protected]