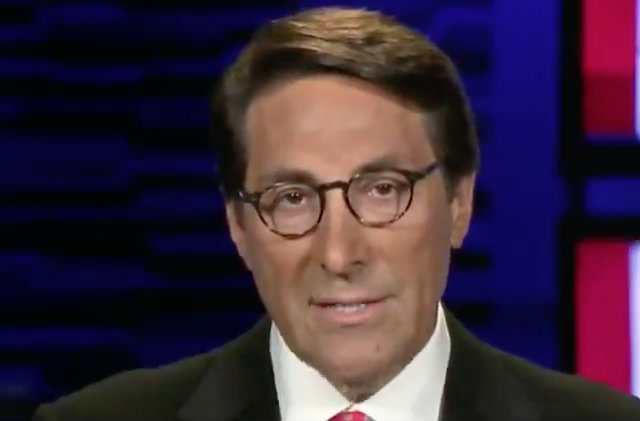 President Donald Trump's TV lawyer Jay Sekulow claims the FBI has "reopened" an internal investigation into a FOIA request submitted by the American Center for Law and Justice (ACLJ) related to the controversial tarmac meeting between former Attorney General Loretta Lynch and Bill Clinton–an optics-poor meeting which occurred at the height of the FBI's criminal investigation into Hillary Clinton and her email server.
According to a report issued last night by the ACLJ, the right-wing public interest law firm received a letter from the FBI amending an earlier response to their original FOIA request. Initially, the FBI said they had no records responsive to the request referencing the secretive Clinton-Lynch tarmac meeting. However, the new letter states: "records potentially responsive to your request may exist."
Jay Sekulow took to Twitter and his radio program this morning to publicize the report.
We sent FOIA requests to FBI and DOJ about Clinton/Lynch meeting. FBI said it had no records. It was a lie. #JayLive https://t.co/R1BMnBS610

— Jay Sekulow (@JaySekulow) August 16, 2017
This is unprecedented. #FBI lied to us & is now reopening our case into the Clinton/Lynch meeting. Big win. #JayLive https://t.co/bHeSBKM99x

— Jay Sekulow (@JaySekulow) August 16, 2017
Per the ACLJ, the FBI under former Director James B. Comey intentionally hid those original documents and "lied" to people about their existence. The ACLJ also claims to have multiple documents related to the tarmac meeting in its possession. Now, the law firm claims, the FBI is "searching" for additional documents "after being caught" lying about them.
The extent to which an amended FOIA response qualifies as reopening the so-called "case" into the meeting is a matter open to a fair amount of debate. For one, it may be a stretch to speak of any "case" existing in the first place. However, the release of new documents pertaining to the much-derided tarmac meeting is certainly newsworthy and LawNewz will update this story as additional documents and/or information becomes available.
[image via screengrab]
Follow Colin Kalmbacher on Twitter: @colinkalmbacher
Have a tip we should know? [email protected]