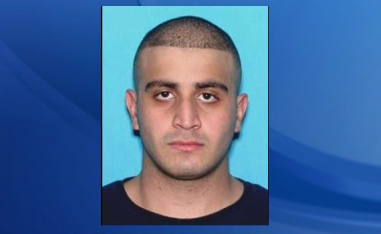 FBI agents on Friday reportedly questioned a member of the Islamic Center of Fort Pierce, the same mosque attended by Orlando shooter Omar Mateen.
Reuters reports the unidentified member of the mosque was interviewed for about 30-minutes by FBI agents on Friday, according to the man's lawyer, who sat in on the questioning session.
Omar Saleh, an attorney with the Council of American-Islamic Relations (CAIR), declined to identify his client, but he did confirm to the wire service that they "were meeting with some [FBI] agents."
"They were asking questions relative to what happened on Sunday," Saleh said.
The report states that so far U.S. officials do not believe Mateen received assistance from abroad in conducting the attack.
In addition to the member of the mosque, authorities have also interviewed Mateen's widow. On Thursday, a CNN report cited sources that said the U.S. Attorney planned to bring evidence before a grand jury against Mateen's widow, Noor Salman, in connection with aiding him in the attack.
Have a tip we should know? [email protected]