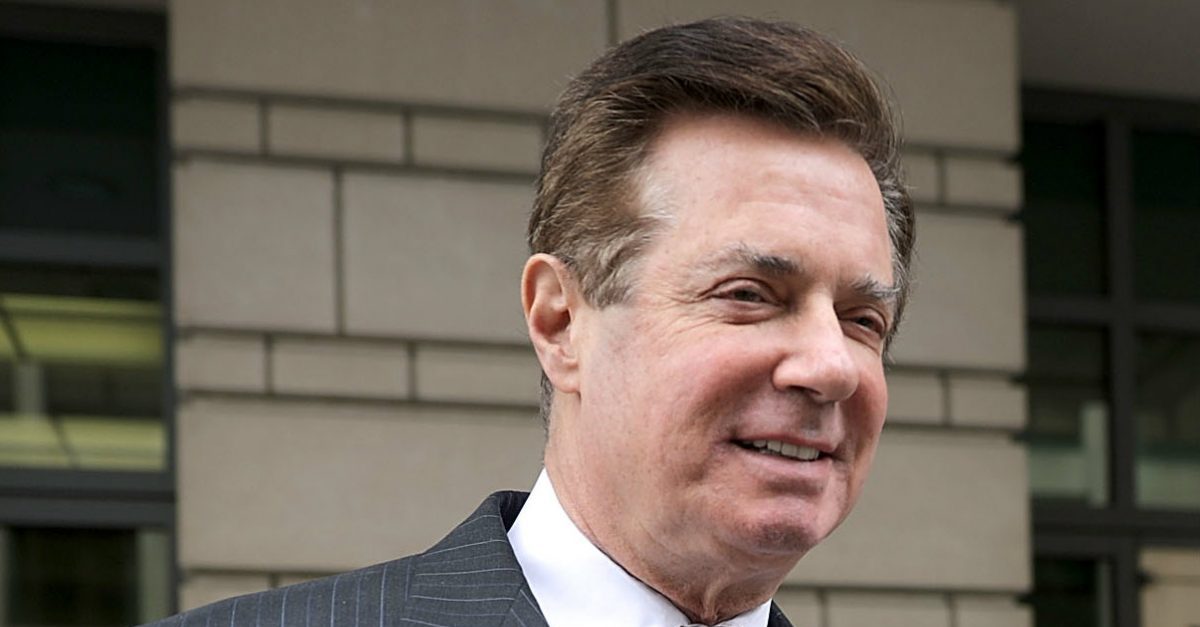 The FBI's search and seizure of items from Paul Manafort's storage locker came after federal agents obtained a warrant, not to mention consent to look inside from a Manafort employee who was listed as the official occupant. But what led the feds to want to check it out in the first place? An FBI agent says the lead may have come from the Associated Press, Politico reported.
The revelation came during Agent Jeff Pfeiffer's testimony on Friday in Virginia federal court, where Manafort is facing fraud charges related to his work for the Ukrainian government. When asked about how the FBI learned about the storage unit, Pfeiffer said, "Either through my investigative efforts or through a meeting that occurred with reporters of The Associated Press."
He clarified that a reporter mentioned it during a April 2017 meeting where the AP briefed the FBI on their findings, but he could not recall if that was the first he had heard about the storage unit. The search took place a month later.
The hearing was in regards to the issue of whether the search was legal. His trial in Virginia is scheduled to begin July 25.
Manafort has been trying to get evidence that the FBI collected from the storage unit suppressed, claiming that agents weren't allowed to go in there because he never consented. As a result, he claims, the Fruit of the Poisonous Tree doctrine means that any evidence they came across as a result was tainted by the illegality of the initial search, and should be barred from the case.
Last week, the judge in Manafort's Washington, D.C. case ruled against him, saying that agents did everything by the book, and whatever useful information they found can be used at Manafort's money laundering trial, which is currently scheduled to begin in September.
This is a breaking story. Additional details will be added should they become available.
[Image via Chip Somodevilla/Getty Images]
Have a tip we should know? [email protected]