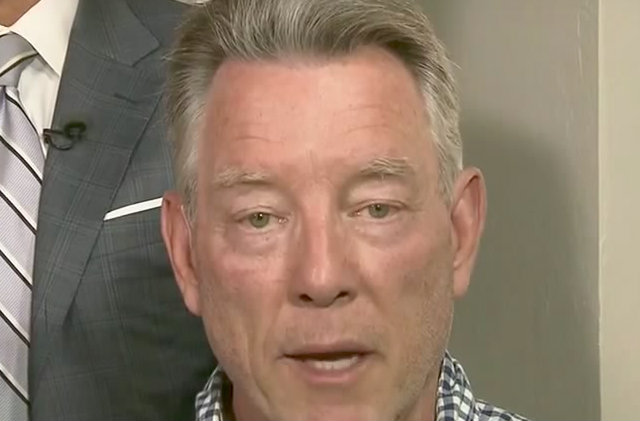 The father of California woman Kate Steinle doesn't want her name used in the ugly political debate over immigration.
"You just hope it ends someday," Jim Steinle told The San Francisco Chronicle on Friday. "I don't know when."
When Kate died on July 1, 2015, it touched off a fraught argument above how far local law enforcement can go in enforcing U.S. immigration policy. Her accused killer Juan Francisco Lopez-Sanchez is an undocumented Mexican national with a bit of a history. This seven-time felon has been deported five times. Before the incident, the San Francisco Sheriff's Department released him from custody instead of handing him over to Immigration and Customs Enforcement. This incident inspired a new bill H.R. 3004, aka "Kate's Law." It is designed to increase sentences for immigrants who illegally return to the U.S. after getting deported for crimes. This passed the House of Representatives Thursday 257 to 167, largely along party lines, though some Democrats backed it.
"I don't know who coined 'Kate's Law,'" Jim Steinle said. "It certainly wasn't us.
His family aren't hardliners when it comes to when it comes to immigration policy, one way or the other. In a 2015 interview with the Chronicle, they said they actually supported the idea of sanctuary cities.
"We didn't have a stance against sanctuary city," Jim said. "We wanted to make darn sure that people understand that because that's kind of the hot-button issue locally."
Son Brad Steinle, acting as a family spokesman, said the policy was meant to protect "law-abiding immigrants" from deportation when they report crimes or get medical attention.
But it was only just for law-abiding people.
"It was never meant to be a safe harbor for violent criminals," Kate's mother Liz Sullivan told the outlet. "That's the bottom line."
Kate's family argued that Ross Mirkarimi, then-sheriff of San Francisco, screwed up by writing a March 13, 2015 memo telling his deputies to stop contacting ICE. The Steinles supported sanctuary cities, but this went too far.
As for the new H.R. 3004, Jim supports it if it can save just one life.
Lopez-Sanchez, 54, plead not guilty to one count of second-degree murder, and his trial could be scheduled at a hearing on Friday, July 14. His attorney Matt Gonzalez argues his client found the gun (which was stolen from a federal official's car), and accidentally fired it. The defendant is not being charged with the theft.
[Screengrab of Jim Steinle in a 2015 interview via CNN]
Have a tip we should know? [email protected]