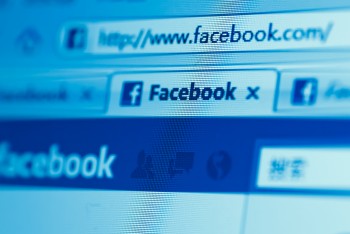 The families of those killed and injured in terror attacks carried out by members of HAMAS have filed a $1-billion lawsuit against Facebook under the Antiterrorism Act (ATA).  The lawsuit alleges Facebook has knowingly provided material support to HAMAS by allowing the terrorist organization to use the social media platform to facilitate and carry out attacks.
"HAMAS has used and relied on Facebook's online social network platform and communications services as among its most important tools to facilitate and carry out its terrorist activity, including the terrorist attacks in which HAMAS murdered and injured the victims and their families in this case," the petition states.
Additionally, plaintiffs' allege, "By providing its online social network platform and communications services to HAMAS, Facebook violated federal prohibitions on providing material support or resources for acts of international terrorism (18 U.S.C. § 2339A), providing material support or resources for designated foreign terrorist organizations (18 U.S.C. § 2339B), and financing acts of international terrorism (18 U.S.C. § 2339C), and committed acts of international terrorism as defined by 18 U.S.C. § 2331."
"Accordingly, Facebook is liable pursuant to 18 U.S.C. § 2333 and other claims to the Plaintiffs, who were injured by reason of an act of international terrorism."
The lawsuit was filed in the United States District Court for the Southern District of New York by the families of Taylor Force, Yaakov Naftali Fraenkel, Chaya Zissel Braun, and Richard Lakin, all of whom were killed in terrorist attacks dating back to 2014.  The fifth plaintiff, Menachem Mendel Rivkin, suffered serious injuries as a victim in a knife attack in 2016.
18 U.S.C. §2333 allows victims of international terrorist attacks that take place overseas and their heirs to bring a lawsuit in federal court.  The provision also provides for threefold damages and attorneys fees.
The law has been used successfully to obtain significant judgments against various terrorist organizations across the globe.  Actually recovering damages from the organizations, however, is very difficult.  For that reason, lawsuits have been filed under Section 2333 against individuals, organizations and companies that provide support to terrorist groups.  This appears to be the basic theory the plaintiffs are using in the lawsuit against Facebook.
Claims have been filed against banks and other financial institutions in recent years on a similar theory of "secondary liability" for processing monetary transactions, at least a part of which goes to a terrorist organization.  However, the federal courts are split on the issue of whether Section 2333 claims are viable under a secondary liability theory.  Under current interpretations of the law, plaintiffs would likely need to show that Facebook had intent to aid HAMAS in order to succeed on their claims.
Facebook reportedly refused to comment on the matter, citing a policy that the company does not comment on legal proceedings in the press.
READ THE PETITION HERE:
$1 Billion Facebook Lawsuit Petition
Have a tip we should know? [email protected]