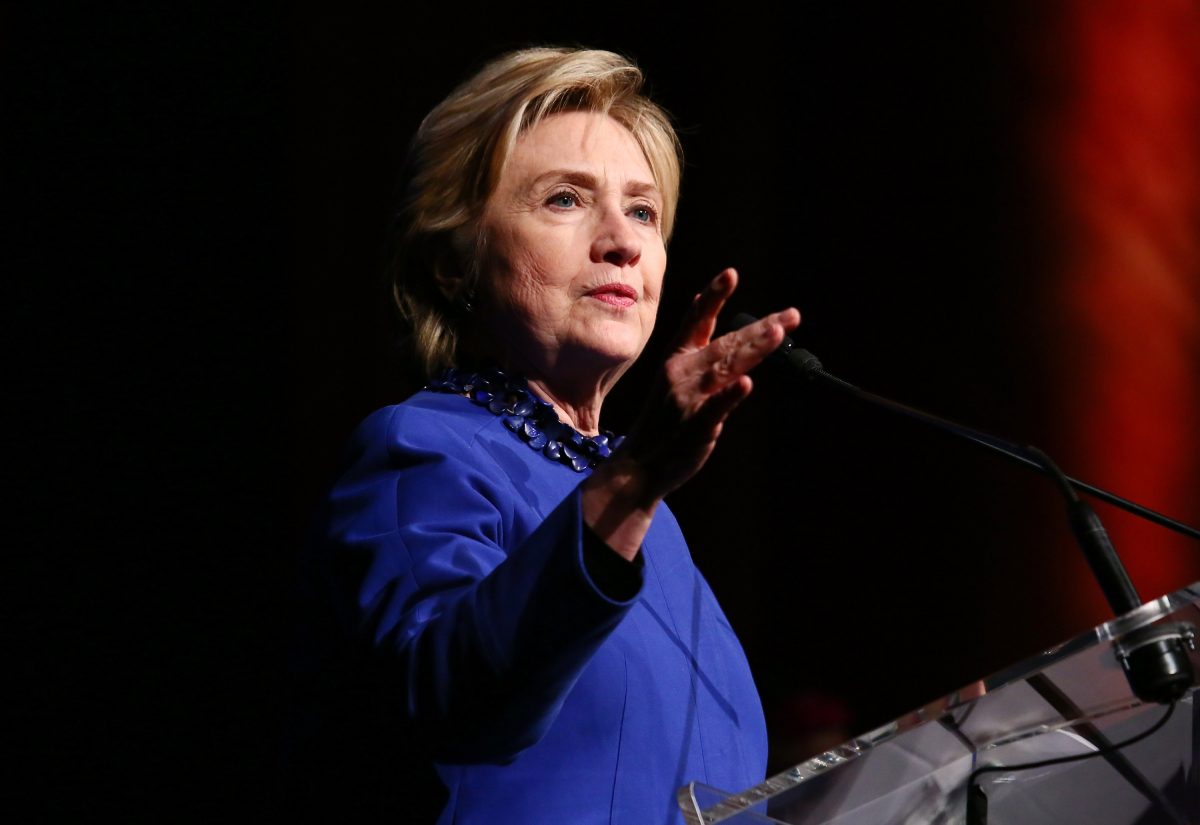 A witness who Republicans looked to for evidence that the 2010 approval of the Uranium One deal was related to alleged pay for play practices by Hillary Clinton testified before Congress in February, and Democratic staffers released a summary of the interview on Thursday. While the memo downplayed William Douglas Campbell's discussion of Russian attempts to influence the Clintons and the U.S., it did have some enlightening moments.
The Democratic summary of the closed hearing released on Thursday said that William Douglas Campbell's testimony had "no evidence of a quid pro quo," but he did mention alleged attempts to influence the Clintons.
Members of the House Oversight and Intelligence Committees and the Senate Judiciary Committee questioned Campbell for four hours in February. Campbell was an FBI confidential informant in the investigation of Vadim Mikerin, the head of U.S. operations for a division of Rosatom, a Russian state-owned nuclear company. Rosatom acquired Uranium One in the 2010 deal, giving them control of what was a significant portion of American uranium production. The sale was unanimously approved by the Committee on Foreign Investment in the United States, which is comprised of nine federal agencies, including the State Department, which was led by Clinton at the time. Mikerin pleaded guilty to unrelated charges of taking bribes for giving a shipping company contracts to bring Russian uranium to the U.S.
Prior to Campbell's testimony, Republicans were hopeful that he would be able to provide key evidence tying the approval of the Uranium One deal to a payment that President Bill Clinton received for a speech and millions paid to the Clinton Foundation by donors with ties to Uranium One . The Democratic summary mentions how Rep. Ron DeSantis (R-Florida) had said on Fox News in October, "You do have the quid, you have the quo. This informant, I believe, would be able to link those two together."
According to the Democratic memo, Campbell did not have knowledge of any evidence of improper influence of the decision to approve the deal, saying such information was "was outside my pay grade." Still, that's not to say that Campbell had nothing to say at all.
The Democratic memo did acknowledge that Campbell recalled conversations that hinted at possible attempts to influence the Clintons with regard to uranium.
For starters, he said that Mikerin and another high-ranking official with the company told him that they paid a lobbying firm $3 million to influence U.S. policy and the Clintons in particular. Some of that money was expected to go to "in-kind support" for the Clinton Global Initiative. Campbell said that APCO was hoping to get meetings with federal agencies and with then-Secretary of State Clinton, but didn't say why he believed this. He also admitted that he didn't know if any of this ever happened.
Campbell also said that Russians told him about a 2005 trip with Bill Clinton and Clinton Foundation donor Frank Giustra, that was meant to push for the lifting of restrictions on the U.S. uranium market. He also mentioned how Rod Fisk, a contractor who worked with the Rosatom division, said that "Clinton influence was going to assure" that the Uranium One deal would be approved.
The Democratic memo pointed out that Campbell did not report these conversations to the FBI at the time. They also noted that when they investigated Mikerin, the Justice Department didn't want to rely on Campbell as a witness, and that they had "serious concerns" about him. Democrats said that Campbell had "severe problems recalling details throughout the interview." He explained this by saying in a written statement:
I find that today there are times when I remember things very clearly and there are times when my memory is hazy. When I remember, I do so with certainty. When I am hazy, I usually can review documents or my notes, which helps my recall.
The Democrats say their memo was released after Republicans refused to release a transcript of the meeting. Law&Crime reached out to Republican leaders of House and Senate committees for comment, but they have yet to respond.
[Image via Astrid Stawiarz/Getty Images for The Foundation for Women]
Have a tip we should know? [email protected]