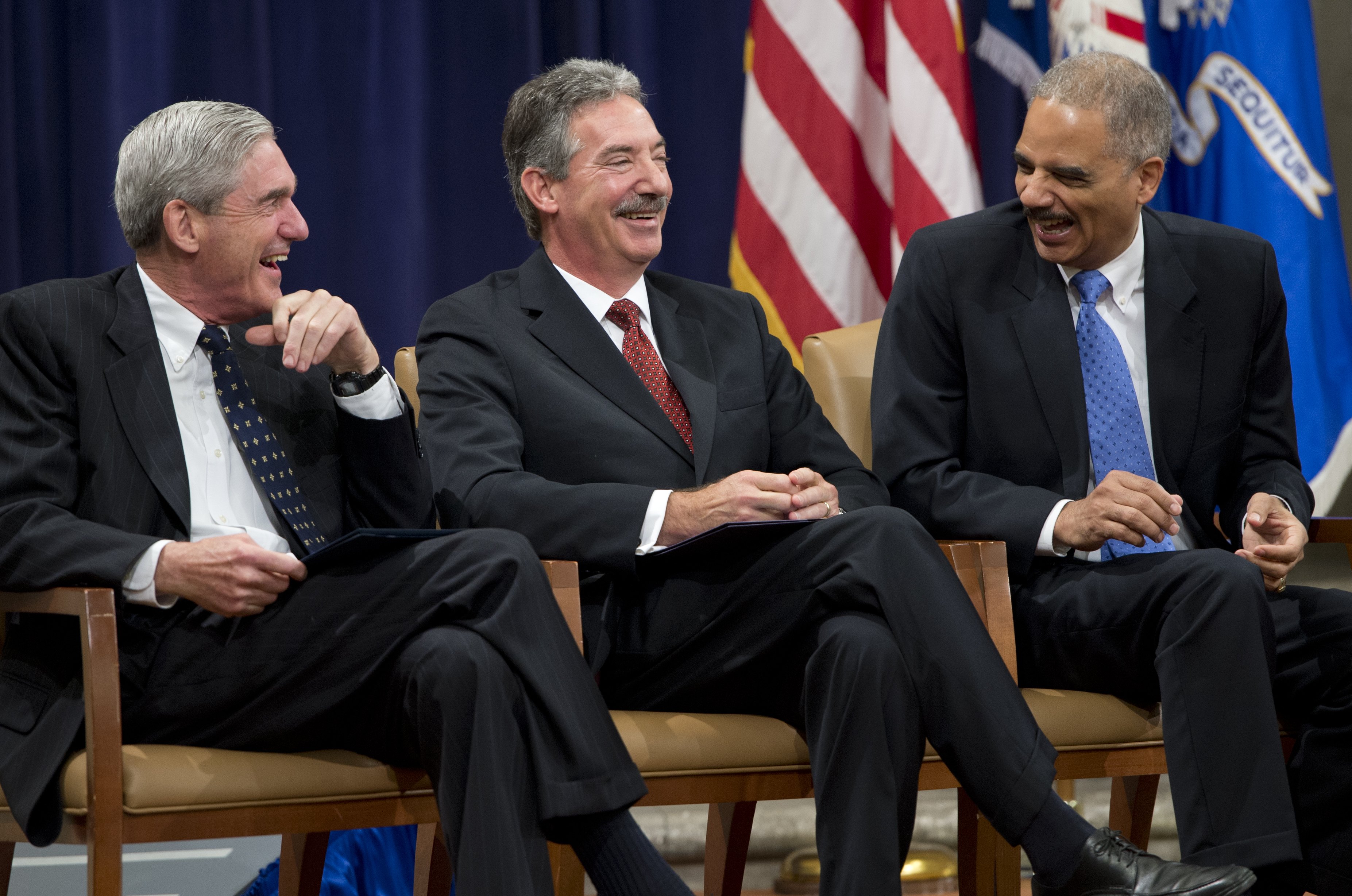 Former Attorney General Eric Holder says he believes special counsel Robert Mueller will eventually charge President Donald Trump with obstruction of justice.
Topping off a few days of renewed media interest in the Obama-era attorney general due to comments about his former boss, Holder made his bold prediction during an appearance on a popular contrarian comedy program Friday night. Speaking with Bill Maher on HBO's "Real Time with Bill Maher," Holder said:
You technically have an obstruction of justice case that already exists. I've known Bob Mueller for 20, 30 years; my guess is he's just trying to make the case as good as he possibly can. So, I think that we have to be patient in that regard.
Holder declined to offer any sort of details as to why he thinks Mueller will move forward with obstruction of justice charges against President Trump.
Trump recently cited Holder as the type of attorney general he'd like to have working underneath him. A clear sign of Trump's deteriorating faith in current Attorney General Jeff Sessions, Trump said, "I don't want to get into loyalty, but I will tell you that, I will say this: Holder protected President Obama. Totally protected him."
Holder was apparently unnerved by those comments, claiming, to applause from Maher's audience, "The difference between me and Jeff Sessions is I had a president I did not have to protect."
George Washington University Constitutional Law Professor Jonathan Turley was critical of Holder's professed non-partisanship and his prediction that Mueller would actually indict Trump on obstruction of justice charges. Writing on his blog, Turley noted:
There is some irony of the prediction coming from Holder who was rightfully voted in contempt of Congress for his own obstruction of a congressional investigation into the outrageous "Fast and Furious" operation. He was not prosecuted because the Obama Administration refused to submit the case to a grand jury.
[image via SAUL LOEB/AFP/Getty Images]
Follow Colin Kalmbacher on Twitter: @colinkalmbacher
Have a tip we should know? [email protected]