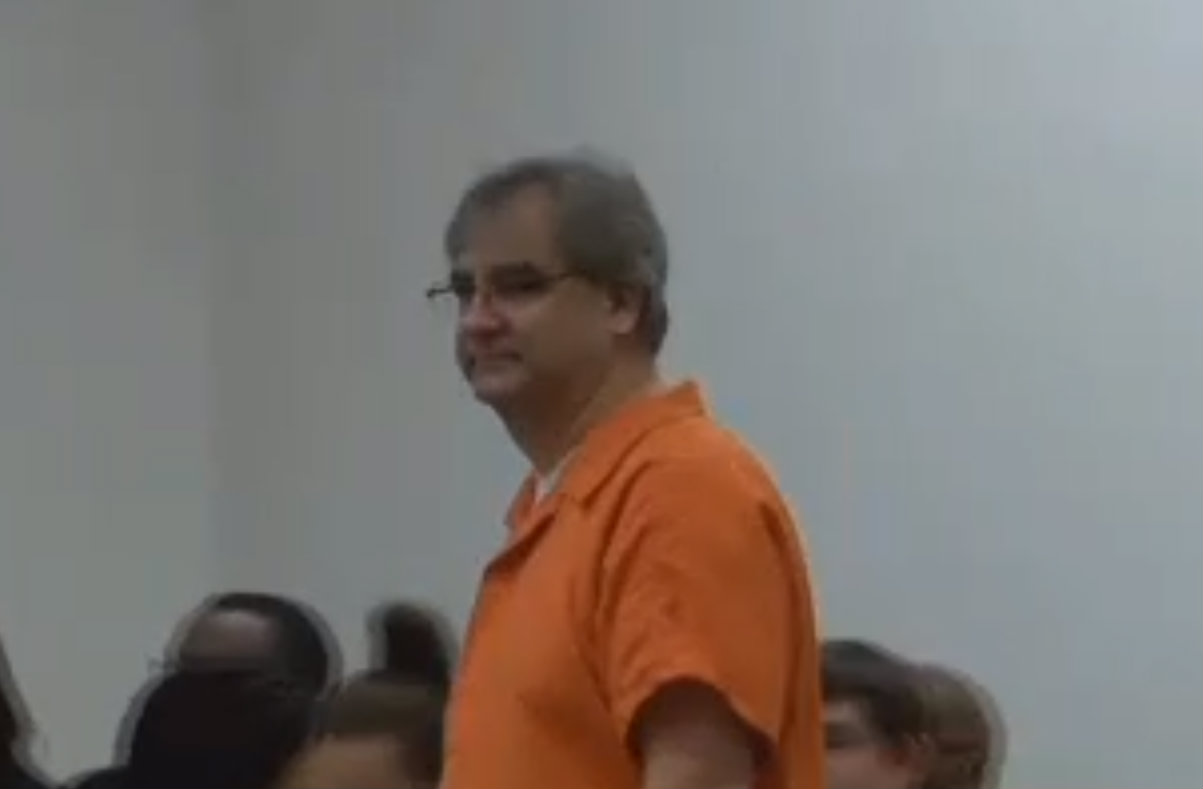 Last year, we wrote about Worth County Sheriff Jeff Hobby, the Georgia lawman indicted after high school students' private parts were allegedly touched during a drug search. Charges have continued to mount against him. On Friday, he pleaded not guilty to 89 counts of invasion of privacy, and one count of violation of oath of office in connection to allegedly bugging the attorney-client interview room at a jail.
At this point, it might help to sift through the allegations against him. Let's go over this in chronological order
Parents lashed out over a mass search at Worth High School on April 14, 2017. Every boy and girl in the 900-student school was patted down, but no illegal drugs were discovered, the Worth County Board of Education attorney told WFXL at the time.
Authorities allegedly touched students' privates, so Hobby and two deputies ended up getting indicted last October. Through an attorney, he denied wrongdoing, and insisted that he didn't personally search students. The governor suspended him amid the allegations last year. That case is headed towards trial.
That wasn't the end of his legal troubles, however. He ended up getting arrested again in December for multiple charges including influencing witnesses. This concerned his alleged behavior as the grand jury was hearing evidence in the drug search case. Authorities claimed he told employees not to speak about the search to anyone outside the sheriff's office, including prosecutors and the Georgia Bureau of Investigation.
Friday's arraignment covered another allegation. He allegedly ordered an "audio and video recording device" to be secretly placed in a Worth County Jail usually used for attorney-client interviews, said the indictment obtained by The Albany Herald. 
Hobby, to be sure, has his supporters. Family members showed up at court to back him up Friday.
"His supporters are here because they believe in him," his sister Kelly Leverette told WALB. "They believe that these charges or what's coming against him is just far-fetched. He was doing his job. He supports and takes care and protects the children and the citizens of this county."
[Screengrab via WALB]
Have a tip we should know? [email protected]