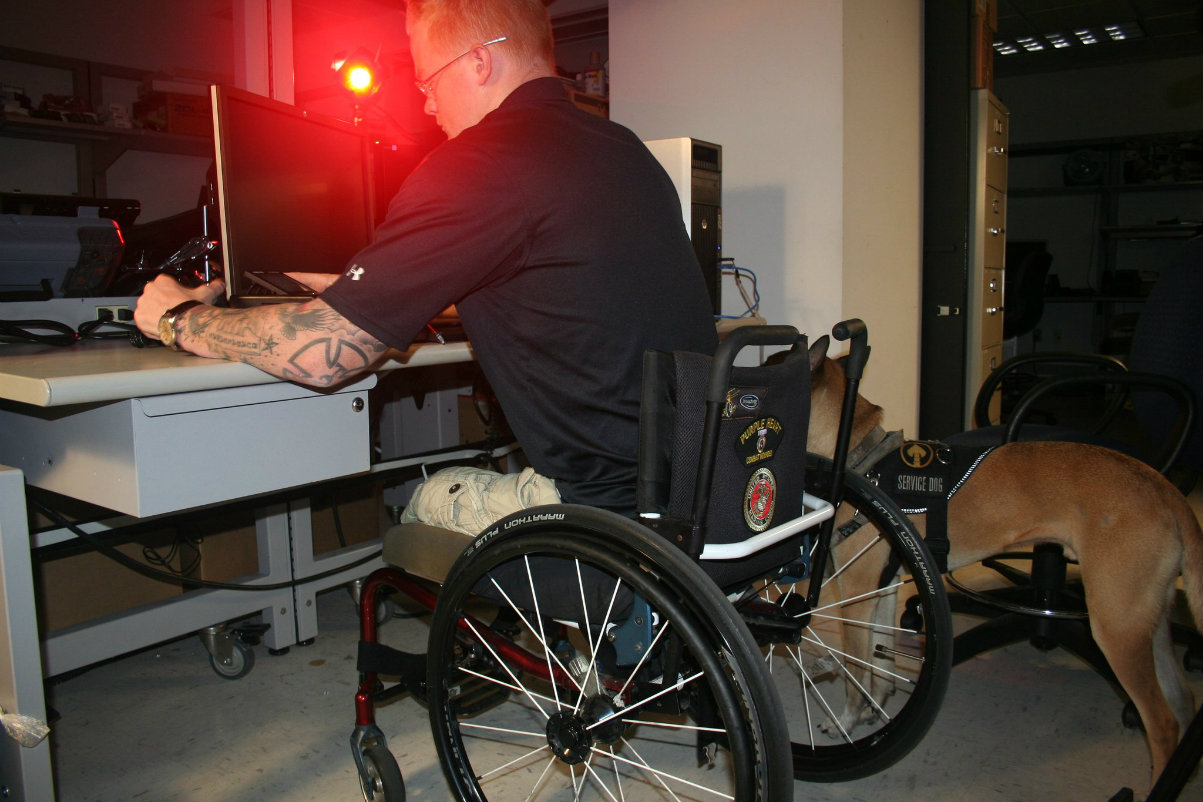 This past week, Immigration and Customs Enforcement demanded apologies after New Yorker fact-checker Talia Lavin mistakenly accused their computer forensics analyst Justin Gaertner of having a Nazi tattoo. They recently got more than that. Lavin resigned from her employer, and apologized for the botch. Even so, she called out ICE for the terms under which this happened.
"I owe ICE agent Justin Gaertner a sincere apology for spreading an rumor about his tattoo," she wrote Thursday. "However, I do not think it is acceptable for a federal agency to target a private citizen for a good faith, hastily rectified error."
She said the agency lied about her by claiming she originated the attention placed on Gaertner's tattoo, misspelled her name as "Levin," and got her job wrong. She cited the attention this story got on outlets like the conservative National Review, Daily Caller, NY Post, and Daily Mail. Nonetheless, she wrote that she "had become a weapon used to discredit my colleagues and the vital work they do holding power to account." So she resigned.
The agency first posted a photo of Gaertner to Twitter last Monday, and some, including Lavin, thought he had an Iron Cross tattoo on his left arm.
Justin Gaertner is a combat wounded U.S. Marine who continues to serve his country as an ICE computer forensics analyst, helping solve criminal cases & rescue abused children. The tattoo shown here is the symbol for his platoon while he fought in Afghanistan. pic.twitter.com/BaOBxaAMHS

— ICE (@ICEgov) June 18, 2018
Lavin eventually deleted her original tweet about the matter. According to her, some veterans said this "looked more like a Maltese cross" than the Iron Cross common among white supremacists.
That wasn't enough for the agency. ICE kept pushing back on the "attack" on Gaertner, highlighted his service as a combat wounded U.S. Marine, and said the tattoo in question was "Titan 2," the symbol for his platoon in Afghanistan.
"Anyone attempting to advance their personal political opinions by baselessly slandering an American hero should be issuing public apologies to Mr. Gaertner and retractions," said the statement from ICE. Law&Crime reached an ICE spokesperson on Sunday about Lavin's resignation and her criticisms, and we were only given their original statement, which was attributed to ICE Press Secretary Jennifer Elzea. The spokesperson declined to provide comment specific to Lavin's resignation and criticisms.
The story of Lavin's mistake spread through conservative media.
ICE agent defamer & @NewYorker "fact-checker" Talia Lavin last week smearing all Trump supporters as Nazis: "When they go low, stomp them on the head."

Think she's sorry for falsely defaming ICE agent Justin Gaertner and calling his platoon tattoo a Nazi symbol this week? https://t.co/qcU3ejwtLe

— Michelle Malkin (@michellemalkin) June 20, 2018
Lavin reiterated her apology to Gaertner Saturday night, writing "all I saw in you was the photo ICE tweeted, and not the human being depicted inside it. It was uncharitable, and the hasty deletion doesn't change that."
She continued to lament the terms in which she resigned, however, and wrote that most errors people makes are in good faith. It chills free speech to be attacked for an error by a federal agency and its "obedient propaganda apparatus," she wrote. Journalism comes with little job security, and government pressure can lead to reporters avoiding risks, and fearing retribution.
Note: Updated reflecting that ICE responded to a request for comment.
[Image via ICE]
Have a tip we should know? [email protected]