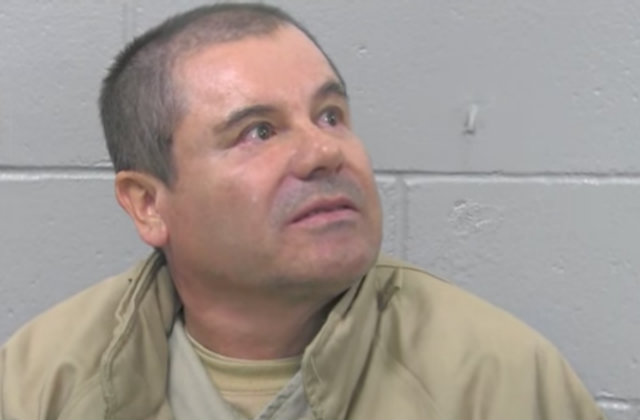 El Chapo's lawyer says the drug lord suffers from mental deterioration.
"At this time, counsel does not allege that Mr. Guzmán is not competent," attorney A. Eduardo Balarezo in a letter filed federal court Thursday. "Rather, counsel suggests that Mr. Guzmán's condition may eventually result in a finding of incompetence if it is not addressed soon."
Joaquin 'El Chapo' Guzman's mental state has fallen apart, wrote Balarezo. The drug lord has complained about auditory hallucinations, the government recording visits, feelings of persecution, depression, headaches, ringing in his ears, and throat pain, the letter stated.
"Counsel has noticed that Mr. Guzman has begun repeating himself often and sometimes forgetting what the discussion is about," Balarezo wrote. He said El Chapo is in solitary confinement, and he pointed out that Guzman's sister had her visa revoked after a visit.
The defense requested that a neuropsychologist evaluate the defendant's mental health.
Law Newz reached out to the U.S. Attorney's Office for the Eastern District of New York for their take on this, but spokesman John Marzulli declined to comment.
El Chapo remains locked up in New York City after being extradited from Mexico to face U.S. charges including drug trafficking and conspiracy to murder. He pleaded not guilty in January. A trial is scheduled for April.
Update – Nov. 3, 2:16 p.m.: The U.S. Attorney's spokesman declined to comment.
[Screengrab via CBSN]
Have a tip we should know? [email protected]