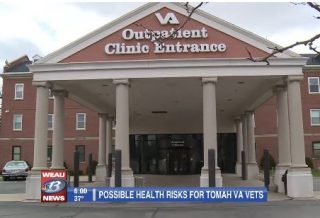 According to a troubling report from the U.S. Department of Veterans Affairs, one health care provider's violation of VA protocol may have infected hundreds of veterans. A dentist at the Tomah, Wisconsin VA used his own equipment, cleaning it between patients, Acting Medical Center Director Victoria Brahm said. VA rules require the use of disposable instruments, throwing them out after use.
This practice went on for one year, from October 2015 to October 2016, and now 592 veterans are at risk of having contracted Hepatitis B, Hepatitis C, or HIV. It was only reported when someone substituting for the dentist's regular assistant saw what was going on and notified authorities.
Brahm said that this wasn't a matter of the dentist not knowing proper VA procedure, but a conscious decision to break the rules. "It was purposeful that he was violating VA regulations," she said, according to WEAU. "During all of the orientation, he used all of our equipment. He used it appropriately, so it was very purposeful from what we found in our investigation that he knew exactly what he was doing, and preferred to use his own equipment against procedure."
So far, there is no report that anyone was infected, but the VA is offering free screenings to the 592 people who they determined are at risk. If anyone tests positive, the VA will provide free treatment. Those who have so far gone in for screening have been told it could take two to three weeks to get results.
The dentist is now working in an administrative role, and is no longer treating patients. The inspector general's office is reportedly looking into whether criminal charges are appropriate.
[Image via WEAU screengrab]
Have a tip we should know? [email protected]