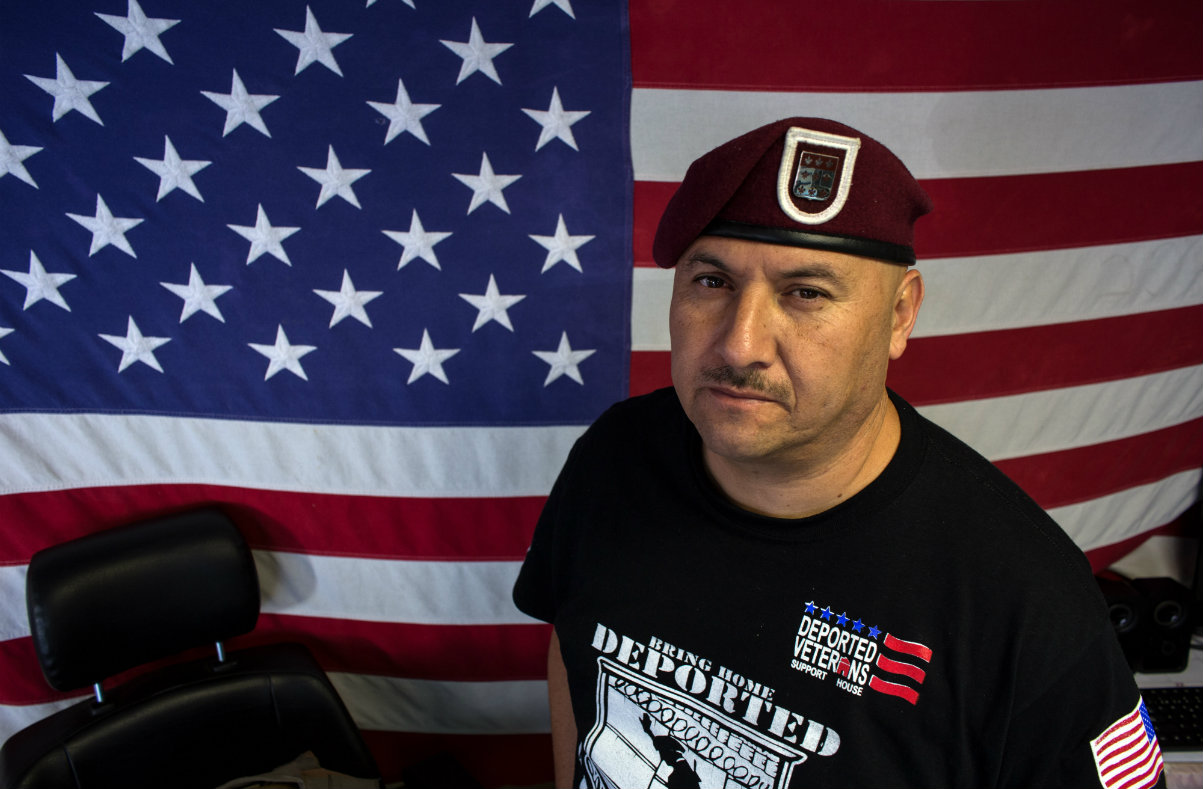 On Thursday, U.S. Army veteran Hector Barajas-Varela learned that he had been granted citizenship, 10 years after getting deported to Mexico. He is scheduled to be sworn in in San Diego, California, according to an ACLU press release.
"I'm coming home, ma," he said after receiving the news from the Department of Homeland Security.
Barajas, born in Mexcio, came to the states at age seven, and joined the Army in 1995. He served well, receiving the Army Commendation Medal, the Humanitarian Service Medal, and other awards, and got honorably discharged in 2001. By his own account to The San Diego Union Tribune, however, he made "bad decisions," and had trouble re-acclimating to civilian life. He pleaded no contest in 2002 to shooting at an occupied car, leading to his green card getting revoked. He served two years in prison, and was deported in 2004.
He never thought of Mexico as his home, and had trouble adjusting to that, he said in an Associated Press interview, so he returned to the states, and got deported again in 2010. After that, he moved to Tijuana, and started a health clinic for deported veterans like himself.
Barajas kept pushing to return to the states, this time through official channels. He took his citizenship test, and got the attention of local California politicians. Gov. Jerry Brown pardoned him in December 2017, creating a path for Barajas to become a citizen again.
"Hector, like a true soldier, has fought day in and day out since his deportation on behalf of deported veterans across the globe," said one of Barajas's attorneys, Jennie Pasquarella of the ACLU of California. "He never gave up hope that he would one day return to his home and be reunited with his family."
[Imageof Barajas in 2017 via GUILLERMO ARIAS/AFP/Getty Images]
Have a tip we should know? [email protected]