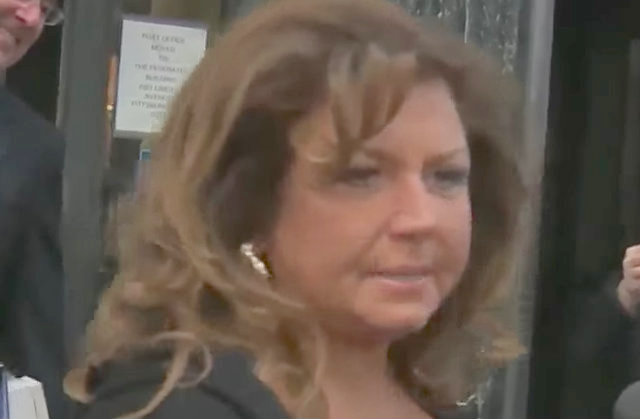 Reality TV star Abby Lee Miller was finally sentenced to prison at a federal court in Pittsburgh on Tuesday. This is the end of a 19-month court battle for this dance mom. Despite her hope to avoid prison time, she'll get a year plus a day behind bars.
Abby Lee Miller just arrived at the courthouse! pic.twitter.com/Jkyhs8C5CX

— Lynne Hayes-Freeland (@PghLynne) May 9, 2017
Prosecutors said she deserved at least some time in prison for hiding $775,000, including $120,000 worth of Australian currency, from a bankruptcy court judge. She and her attorneys were pushing for probation since her creditors weren't hurt in the long-run.
The original fraud charges, filed in October 2015, could have sent her to prison for up to five years. She pleaded guilty in June 2016.
Reality TV buffs will know Miller, owner and director of her eponymous dance company in Pittsburgh, for her role in Dance Moms. She butted heads with other cast members, which didn't endear her to them.
They showed up to the sentencing hearing on Monday, but it wasn't to back her.
Dance Moms show up in court for Abby Lee Miller's sentencing. They arent supporting Abby pic.twitter.com/nK3KdWCOrW

— Lynne Hayes-Freeland (@PghLynne) May 8, 2017
Update – May 9, 12:24 pm: Updated with her sentence.
[Screengrab via Dance Moms]
Have a tip we should know? [email protected]