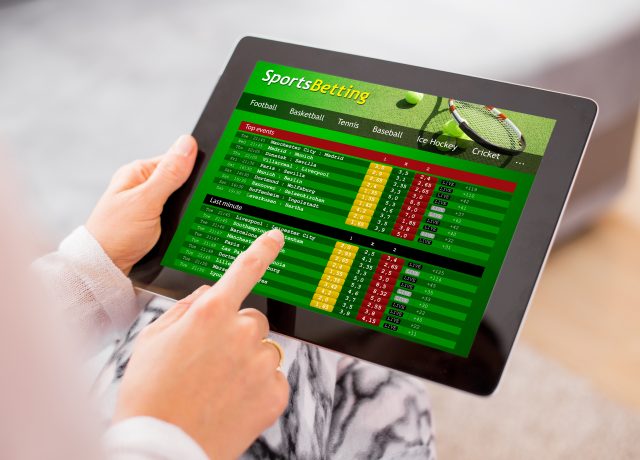 In a little noticed invite from the Supreme Court to the Solicitor General during the inauguration week, the Supreme Court suggested it may take up New Jersey's argument to strike down federal law forbidding state's from permitting sports betting in their states. Will the Supremes make sports betting in New Jersey great again?
The ubiquitous Governor Christie filed for certiorari to the Supreme Courts in a case against the NCAA and others to allow sports wagering in New Jersey. The federal courts struck down New Jersey's efforts. New Jersey petitioned the Supreme Court in October. In January, the Supreme Court took the surprising action of inviting a formal response from the Solicitor General on the issue. The primary legal issue in question is this: does the ban on sports betting in every state but Nevada, as part of Congress' "Professional and Amateur Sports Protection Act" (28 U.S.C. 3701), injudiciously invade state's rights to regulate their own internal affairs. To borrow from Ted Olsen's cert petition, does the law "impermissibly commandeer the regulatory power of the states." In this particular case, can a federal court prevent the New Jersey state legislature from repealing it's own prior laws against sports gambling?
This relatively rare issue arises under that often overlooked Amendment to the United States Constitution: the Tenth Amendment. In a seminal decision in 1992, the Supreme Court affirmed the application of the Tenth Amendment on behalf of New Jersey's neighbor, New York, in New York v. United States, 505 U.S. 144, 174 (1992). Therein, the court held  Congress could not compel states to "regulate pursuant to Congress' direction" or usurp the state legislatures as their own.
The legal issue here goes far beyond sports betting. If upheld by the Courts, Congress could forbid states from decriminalizing marijuana possession, forbid states from changing laws on gun possession, forbid states from changing blue laws on alcohol sales, and forbid states from removing laws on immigration, and on, and on. The scope of this decision redefines the scope of what Congress can compel of state legislatures in regulating their own people and respecting the democratic wishes of their own constituents.
By contrast, if reversed by the Supreme Court, every state could legalize sports betting, fantasy sports, and gambling as soon as they chose, effectively nationalizing sports gaming, and re-scripting sporting events with a Vegas-style narration — even blowouts become engaging when the spread is still at risk; just come to Vegas during March Madness.
New Jersey's gamble could win big for all the states on the right of local control over a wide range of local conduct. Time will tell if the odds are in their favor.
[image via shutter stock]
Have a tip we should know? [email protected]