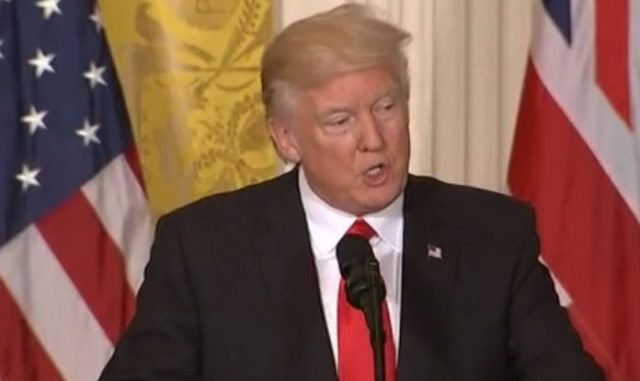 President Donald Trump's executive order banning immigration from certain Muslim-majority countries and refugees from all over the world has faced tremendous criticism in the U.S. Now, United Nations human rights experts are weighing in, and they're expressing serious concern.
"Such an order is clearly discriminatory, based on one's nationality, and leads to increased stigmatization of Muslim communities," the experts said in a statement to Reuters. In addition to placing an indefinitel hold on refugees from Syria, the order blocks immigration in general from Syria, Sudan, Yemen, Iraq, Iran, and Somalia.
Besides having a discriminatory effect, the experts say the order is illegal. Their statement says that the order "risks people being returned, without proper individual assessments and asylum procedures, to places in which they risk being subjected to torture and other cruel, inhuman or degrading treatment." They point out that refoulement — sending refugees back to their countries — goes against international law.
U.N. High Commissioner for Human Rights Zeid Ra'ad al-Hussein also said it's illegal to discriminate based on nationality.
One of the experts, Nils Melzer, the U.N. special rapporteur on torture, also said that he hopes that Trump doesn't use waterboarding or other methods of torture. While Trump has stated that he's personally in favor of torture, he has conceded that he will follow Secretary of Defense James Mattis, who says it doesn't work.
[Image via CSPAN screengrab]
Have a tip we should know? [email protected]