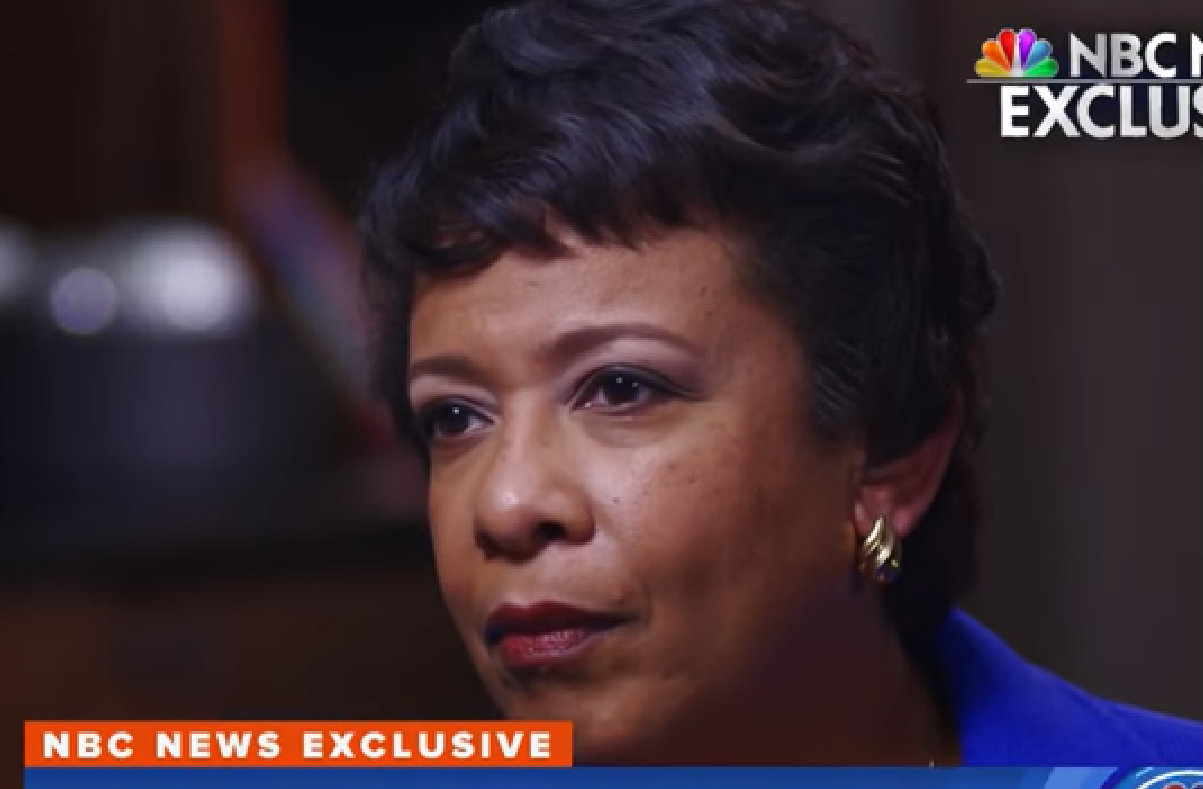 Some outlets got their hands on copies of James Comey's upcoming book A Higher Loyalty, and while a lot of attention has been paid to President Donald Trump's attitude toward rule-of-law and the infamous pee tape, the fired FBI Director also had a less-than glowing attitude toward Obama-era Attorney General Loretta Lynch.
As described in excerpts highlighted by The Washington Post, he said she took a "tortured half-out, half-in approach" to the Clinton email investigation. Comey wrote that he thought of calling for the appointment of a special prosecutor.
During the presidential campaign one million years ago, the FBI had been investigating Hillary Clinton for allegedly mishandling emails as Secretary of State. Comey ended up not recommending charges, but told Congress that he was reopening the probe just several days before the election because messages were discovered in an unrelated probe into Anthony Weiner, the husband of Clinton's right-hand woman Huma Abedin. That reopening ended up going nowhere, and Comey quickly reclosed the case, but Clinton later blamed his decision on her losing the presidential campaign.
According to Comey, however, Lynch hugged him during a private meeting shortly before the election, and implied he acted correctly.
She said, with just the slightest hint of a smile, 'Try to look beat up,'" Comey wrote in the WaPo excerpt. "She had told somebody she was going to chew me out for what I had done. What a world."
As an attorney general for a Democratic president, Lynch and her proximity to the investigation of a Democratic presidential nominee was sometimes used to cast aspersions on the entire process. Case in point, the response to her airplane tarmac meeting with Clinton's husband Bill. She said nothing untoward happened during that incident.
Comey is, or at least was, a Republican.
[Screengrab via NBC]
Have a tip we should know? [email protected]