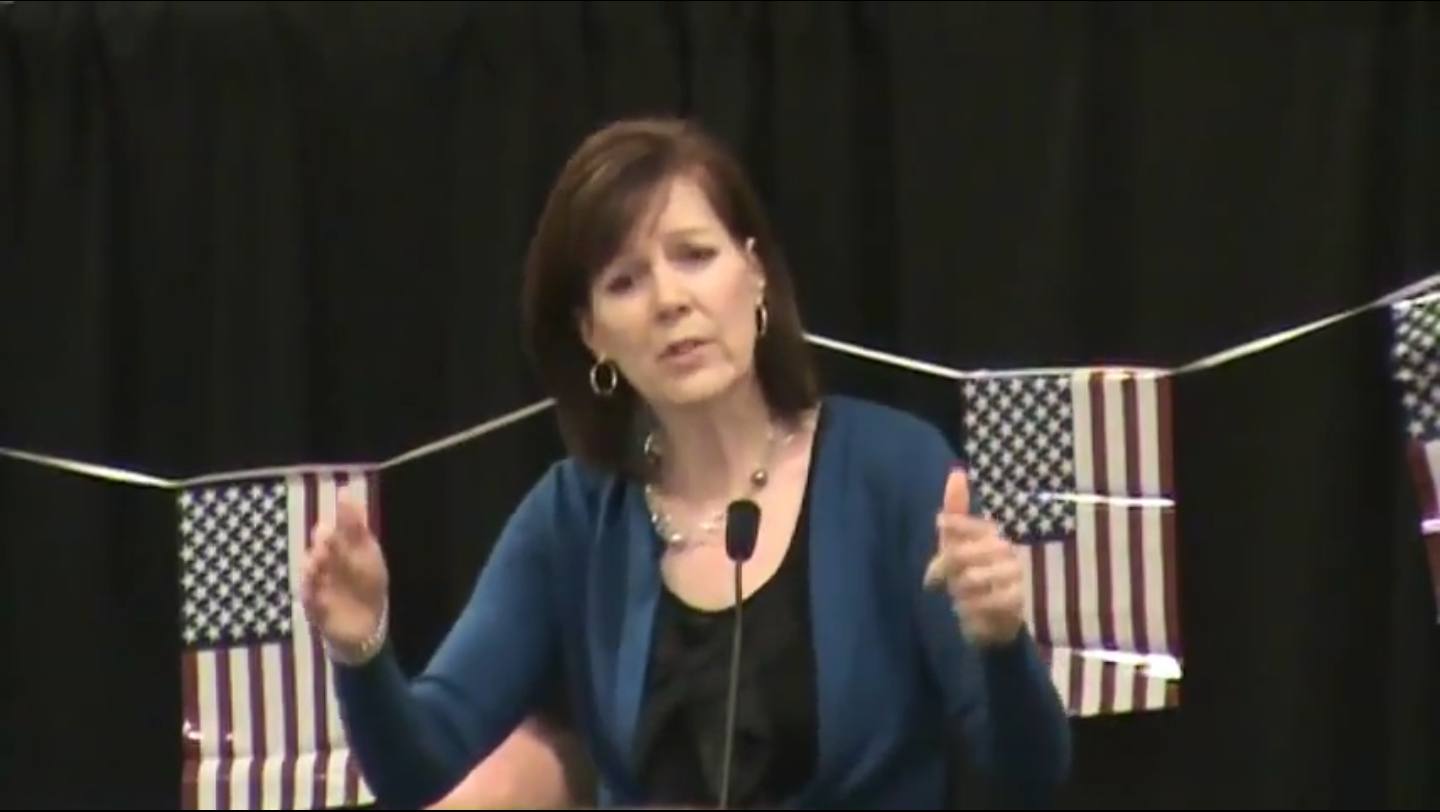 Judicial nominee Wendy Vitter once purchased a home in the New Orleans area with an explicitly racist and racially restrictive covenant.
Vitter and her husband–David Vitter–were subsequently criticized for that purchase. The deed stated their house could only be sold "to people of the white race," Law&Crime has learned.
According to a 2004 article in the New Orleans Times-Picayune:
U.S. Senate race front-runner David Vitter is under attack from Democrats for buying a house in Old Metairie in 1996 with a deed that specified it could only be sold to "people of the white race," a decades-old provision Vitter said he didn't know about.
The report continues, "Vitter said he never saw the exclusion. He condemned the use of such covenants, once relatively common on residential properties in the New Orleans area, and said they would be illegal anyway."
The Jefferson Parish Property Assessor currently lists a home in Metairie, Louisiana as being owned by "VITTER,DAVID B &" while the mailing address directs users to "WENDY B VITTER."
It is presently unknown who, out of Mr. or Mrs. Vitter, actually signed the controversial deed in question. To be clear: the Times-Picayune report notes that the racially restrictive language was likely inserted "decades" prior to the Vitters' ownership of the house.
The Time-Picayune story goes on to note that the racially restrictive covenant was originally publicized by an internet-based political newsletter, though it declined to specify which newsletter. The underlying research was originally attributed to unnamed "Democratic operatives," in that same report.
In 2004, Mr. Vitter was running to replace outgoing senator John Breaux. Vitter's two Democratic rivals in that campaign were then-representative Chris John and then-state treasurer John Kennedy. Vitter ultimately dispatched his challengers with ease–becoming the first Republican ever elected to a senate seat in Louisiana. Kennedy would later switch parties and replace Vitter after he retired in 2016.
Later in the original Times-Picayune story, David Vitter said, "As we speak, I don't know if it's in there. It's completely abhorrent and has been struck down as unenforceable for decades."
Apparently, both Mr. Vitter's campaign and Louisiana media saw little need for Mrs. Vitter to comment on the controversy at the time.
After a confirmation hearing fiasco over refusing to endorse racial desegregation in public schools, however, Mrs. Vitter has thoroughly entered the public sphere and will likely have to answer questions about the racially restrictive covenant now.
Law&Crime reached out to Mrs. Vitter and her assistant for comment, but no responses were forthcoming at the time of publication.
[image via screengrab]
Follow Colin Kalmbacher on Twitter: @colinkalmbacher
Have a tip we should know? [email protected]