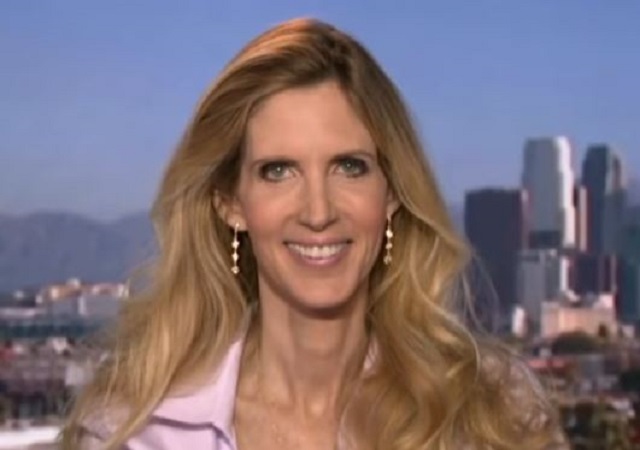 The Berkeley College Republicans and the Young America's Foundation followed through on a threat to sue officials at the University of California-Berkeley on Monday, claiming that the state university illegally placed restrictions on events featuring conservative speakers Ann Coulter and David Horowitz. The organizations accuse the school of having an unwritten policy that gives officials the power to "unreasonably restrict the time, place, and manner of any campus event involving 'high-profile speakers.'" As a result, they say, the school marginalizes "the expression of conservative viewpoints on campus by any notable conservative speaker."
The lawsuit, obtained by LawNewz.com, describes how earlier this month, an event featuring Horowitz, a conservative writer, had to be canceled when the school forced it to be held in a remote location before 3:00 pm, when students are busy with classes. More recently, students planned an event where Coulter was set to speak, only for the university to cancel it outright. The school reversed course after significant backlash, saying the event could take place on May 2, during a week where a lot of students leave campus between the end of class and the beginning of final exams. They also imposed the same 3:00 pm restriction, the complaint says.
The organizations allege that the university's actions violate their First Amendment right to free speech, as well as the Equal Protection Clause of the Fourteenth Amendment, by treating them differently because of their conservative views. They also say that the school policy of exercising control over events with "high-profile speakers" is unconstitutionally vague. The complaint notes that UC Berkeley "was once known as the 'birthplace of the Free Speech Movement.'"
The groups are asking the court for monetary damages, and a court order preventing the school from enforcing any policy that restricts political expression on campus.
LawNewz.com reached out to UC Berkely for comment and we're expecting a response once their attorneys review the complaint.
[Image via Fox Business screengrab]
Have a tip we should know? [email protected]