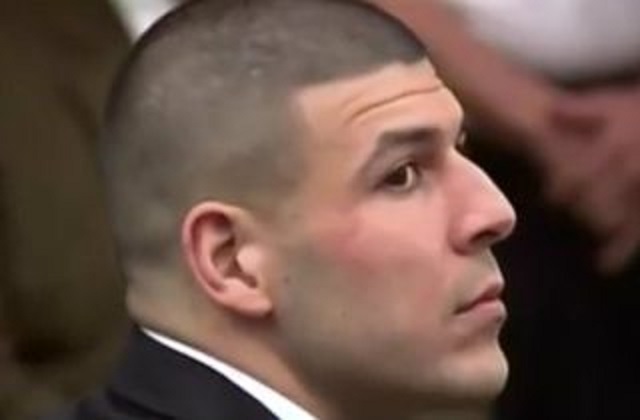 A Massachusetts judge ruled on Monday that any notes, including suicide notes, that Aaron Hernandez left behind in his cell when he died shall be released to his estate. Hernandez was found hanging in his cell last week in an apparent suicide, but his family and attorney implied at the time that he may have been killed by someone else.
Just in: judge orders Hernandez suicide notes released in time for his burial this afternoon; DA may redact to protect investigation pic.twitter.com/xuuZIEsXN5

— Nestor Ramos (@NestorARamos) April 24, 2017
Judge Thomas McGuire Jr. said in a written order that the District Attorney's office in Worcester County "shall produce copies of any suicide or other notes," that appear to be written by Hernandez that are related to his death. Judge McGuire said that the DA's office can redact portions of the notes that would otherwise compromise any ongoing investigations.
The judge ordered that the notes be turned over to the attorney for Hernandez's fiancee, Shayanna Jenkins, before Hernandez is buried Monday afternoon.
[Image via screengrab]
Have a tip we should know? [email protected]