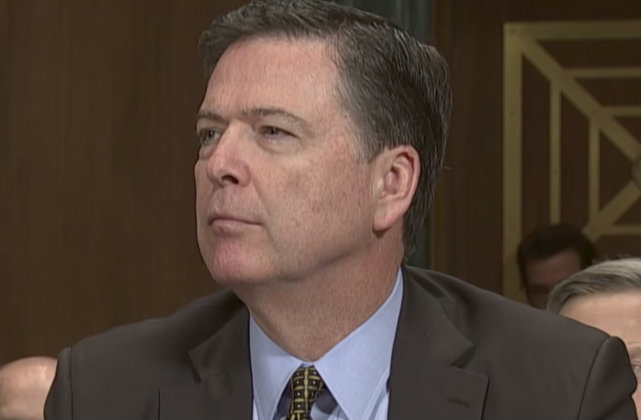 CNN has been trying to get the FBI to turn over copies of former director James Comey's memos that he prepared after conversations with President Donald Trump. Producer Greg Wallace filed a Freedom of Information Act request with the FBI in May, but even after an order for expedited service, the feds failed to release documents or indicate the scope of what records they will produce within the statutory time limit. Now, the cable network is suing the FBI for the documents.
The lawsuit, obtained by LawNewz.com, specifies a memo where Comey reportedly detailed a conversation where Trump him that he hoped he would drop an investigation of fired National Security Adviser Michael Flynn. The FOIA request sought records regarding that conversation, as well as any other interactions between Comey and Trump between January 20 and May 10 of 2017. The request specifically asked for "copies of all records of notes taken by or communications sent from FBI Director James Comey" regarding those interactions.
Since May 16, CNN has been trying to get the records, but to no avail. On June 2, the FBI was ordered to process CNN's request "as quickly as practicable," and six days later, the FBI told CNN they would, but didn't say when the response would come, the lawsuit says. On June 14, CNN claims, the FBI's deadline (20 working days) for responding to the FOIA request passed, and they have yet to turn over any documents or even notify CNN of the scope of the documents they intend to produce or withhold.
CNN's lawsuit requests that the court direct the FBI to immediately process their request and make the requested records available.
A DOJ spokesperson told LawNewz.com that they are not commenting on the lawsuit at this time, as it was just recently filed.
CNN v FBI FOIA Complaint by LawNewz on Scribd
[Image via PBS screengrab]
Have a tip we should know? [email protected]