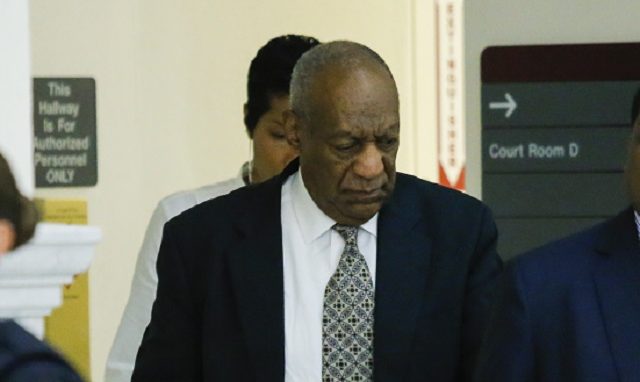 The jury in the Bill Cosby sexual assault trial remains deadlocked after more than 30 hours of deliberations, but the judge has told them to push forward and keep trying to reach a verdict.
BREAKING- Cosby jury signals it is deadlocked. Judge tells them to keep working. @CBSPhilly

— Joe Holden (@JoeHoldenCBS3) June 15, 2017
The jury has been asking many questions and reviewing testimony over the past few days, which indicates that they're not just arguing with each other, but really trying to go over exactly what each side is saying happened. Andrea Constand alleges that Cosby drugged and assaulted her at his Philadelphia home in 2004, but the comedian claims that the encounter was consensual. Cosby did not take the stand during the trial, but testimony he gave during a civil case in 2005 has been entered into evidence, providing his side of the story.
If the jury still cannot reach a unanimous decision one way or the other after further deliberations, the judge could declare a mistrial, in which case prosecutors could decide whether or not to pursue a new trial, drop the case, or try to reach a plea agreement.
Have a tip we should know? [email protected]