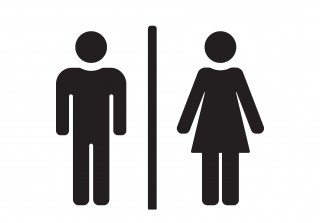 A new law looks to take things further than North Carolina's law which says bathrooms in schools and public buildings are designated according to a person's sex. While that law sets policies for state buildings, a new Oxford, Alabama city ordinance makes it a misdemeanor for any person to use any bathroom anywhere that doesn't match the sex listed on their birth certificate, according to AL.com.
The law is a response to Target's announcement of a new policy that allows employees and customers to use whichever bathroom matches their gender identity. Target has a store in Oxford, so if someone in that store used a bathroom that didn't match their sex at birth, they would be breaking the law. Violators risk being fined $500 or going to jail for up to six months.
Like the North Carolina law, the reasoning behind this is said to be to protect people from sex crimes. Oxford City Council President Steven Waits says the law was passed to ensure the safety of women and children, "not out of concerns for the 0.3 percent of the population who identify as transgender," the Anniston Star reported.
[image via Shutterstock]
Have a tip we should know? [email protected]